6.23.22
Cargill Protein is committed to helping students thrive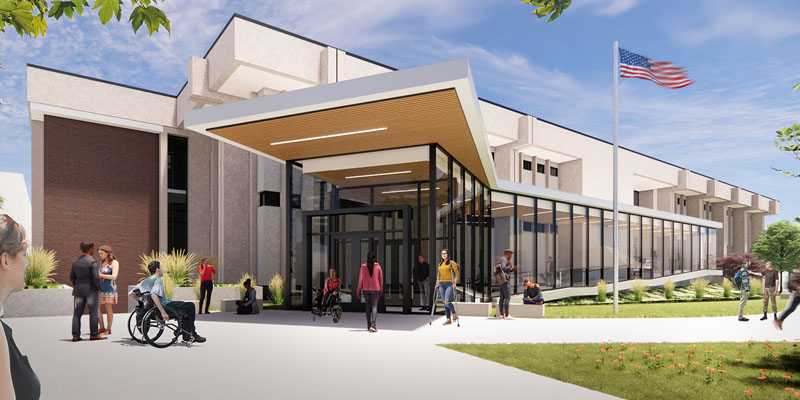 With 155,000 employees around the world working to nourish communities in a safe, responsible and sustainable way, Cargill knows a few things about helping the world thrive. But their commitment to that mission goes beyond daily business operations. The company is constantly looking for ways to support partners who enrich our communities, and Wichita State does exactly that.
Cargill Protein—North America has designated $250,000 for the Shocker Success Center at Wichita State; an endeavor that will help all students at the university thrive by providing better access to important resources.
"At Cargill, we are committed to investing in the communities where we live and work, including through better access to education programs at all levels," said Hans Kabat, president of Cargill's North American protein business, which is headquartered in Wichita. "We're thrilled to support WSU and the Shocker Success Center, which illustrates the university's student-centered approach. WSU is vital to the vibrancy of downtown and we look forward to partnering with them to grow the talent pool for employers across the city and ultimately, reinforcing the long-term success of the Wichita area."
The Shocker Success Center project is a $17 million renovation to Clinton Hall, which will begin after the W. Frank Barton School of Business moves to the Innovation Campus later this year. The updated facility will house 17 student services now located in buildings scattered across the campus.
In recognition of Cargill's gift, a naming opportunity will be given for the Grand Staircase located in the heart of the building.
To learn more about the Shocker Success Center and how you can give, contact Corey Saleh at the WSU Foundation at 316.978.4483 or corey.saleh@wichita.edu.