9.28.20
50th anniversary of WSU plane crash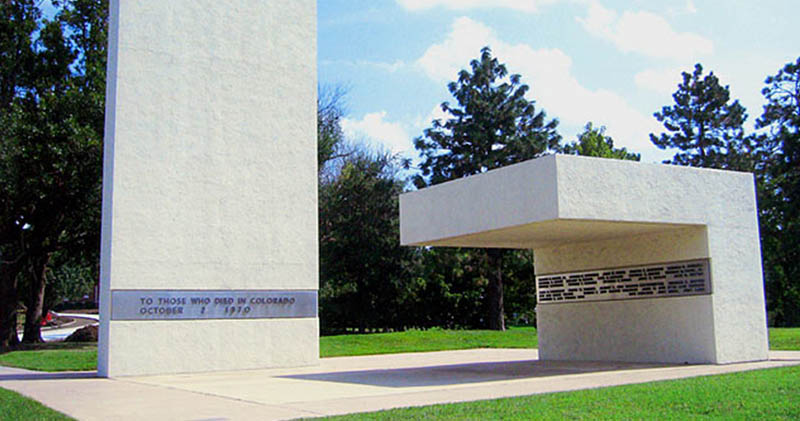 A special time to donate to the Football '70 Memorial Scholarship
Fifty years after his grandfather was killed in the crash of a plane carrying WSU football players and others to a game in Utah, Evan Fahrbach is pursuing an MBA at Wichita State with the help of a scholarship created to honor those in the crash.
"Graduating from WSU with a degree will be a great way to have a special bond with my grandfather, as well as my own father," Fahrbach says. "I would not be able to afford getting an MBA without the scholarship money. I really cannot put into words how grateful I am."
Carl Fahrbach, Wichita State's first dean of admissions, was one of 31 players, coaches, university officials and boosters killed in the 1970 crash in the Colorado mountains. Nine others survived.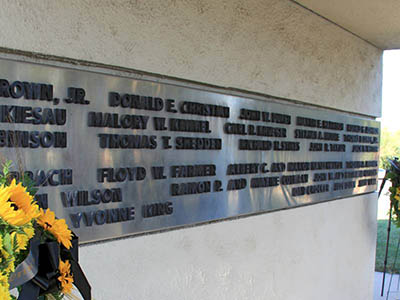 With the 50th anniversary of the Oct. 2 tragedy just days away, the WSU alumni who created the Football '70 Memorial Scholarship are encouraging donations to make it more impactful for today's students.
"Everybody who gives is paying tribute to those who were killed in the crash and those who survived," says Tim Buckley, who graduated in 1971. "And this is a special time to make that donation, on such a significant anniversary."
Buckley and three other alumni – Bill Moore, John Morse and Ed Field – endowed the scholarship in 2012, after realizing there wasn't a general scholarship honoring the crash victims. Although Evan Fahrbach is related to one of the victims, any WSU student with financial need is eligible for the scholarship.
"I know that the students who receive this scholarship appreciate it, and it's even more meaningful because they're connected to a major part of Shocker history," Buckley says. "It's a part of our story that is worth remembering and honoring."
---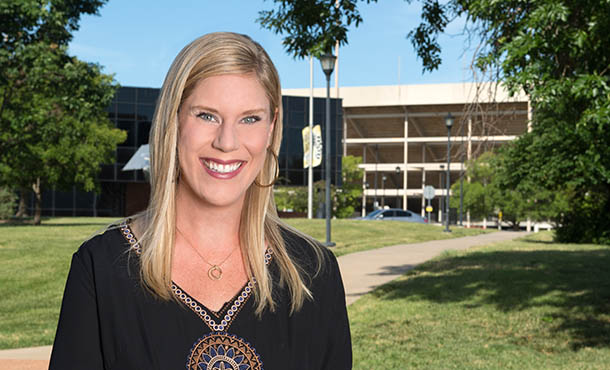 To make a donation to the Football '70 Memorial Scholarship, go to foundation.wichita.edu/give. Click on the 'search' option and type in Football '70 Memorial Scholarship. Or contact Amy Tully, WSU Foundation development director, at 316-978-3805 or amy.tully@wichita.edu.
---
Ways to commemorate the event

The annual ceremony honoring the crash victims is set for 9 a.m. Friday, Oct. 2, in Cessna Stadium. The event usually is held at the campus sculpture called Memorial '70, but was moved to a larger site this year because of the 50th anniversary and COVID concerns. Masks will be required at the event and social distancing is encouraged.

Those unable to attend may watch a livestream available at www.wichita.edu/memorial70

At 11 a.m. on Oct. 2, the documentary, "Black and Gold: Remembering the WSU Plane Crash," will be shown in the CAC Theater on the WSU campus. The film also will be shown on KPTS, Channel 8, at 8 p.m. Oct. 2.

A new video about the plane crash produced by WSU alumnus Jeremy Hubbard may be found at https://bit.ly/2RIxdBk.