10.25.21
A community of care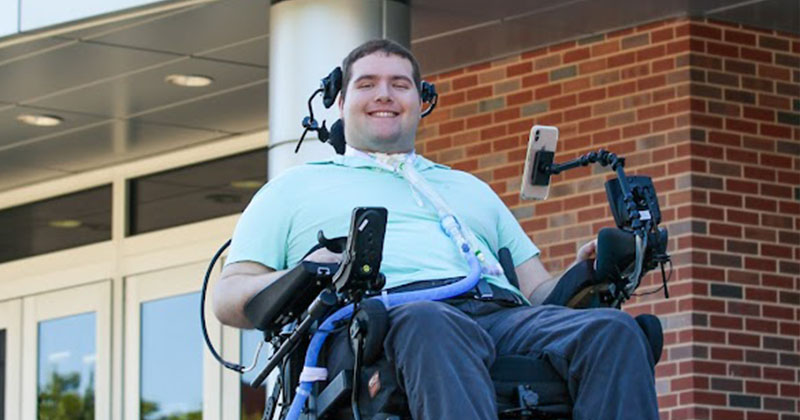 The Shocker Success Center will help create a learning environment where all students thrive.
Elliott Harris doesn't hesitate when asked to describe how the WSU Office of Disabilities helped him navigate his four years at Wichita State University.
"I don't see how I would have passed any of my classes without the help I received from Disability Services," he says.
Harris, 22, uses a motorized wheelchair for all of his mobility needs. A rare spinal cord illness that struck when he was a high school sophomore left him almost entirely paralyzed. He breathes with the help of a respirator and uses assistive devices to access computers and other technology.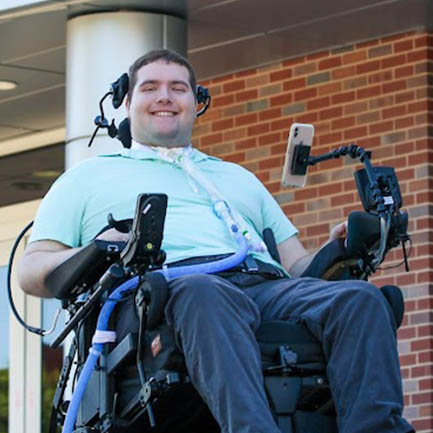 Harris is one of about 600 students the WSU Office of Disabilities serves to make their college experience as successful as possible. He's among hundreds of students each year who take advantage of multiple services provided by the university to ensure a supportive learning environment.
A new initiative to consolidate 15 of these services under one roof is underway to make it more convenient and efficient for students to use them. The project calls for a major renovation of Clinton Hall to transform it into the Shocker Success Center. Located in the heart of campus, Clinton Hall now is home to the W. Frank Barton School of Business, which will move to its new building on the Innovation Campus in 2022.
Even the most determined students like Harris face challenges and obstacles for which they need help. Harris relied on the Office of Disabilities for a wide array of services. He took nearly all exams in a special setting where he communicated with a proctor arranged by the office. If he encountered physical barriers in buildings and classrooms, the Office of Disabilities helped identify solutions. He meets regularly with staff members to talk about his needs and academic progress.
In December, he will graduate with a bachelor's degree in computer science. He feels certain he will have several job offers from which to choose. Eventually, he hopes to return to school to earn a master's degree and possibly a doctorate.
Going to college wasn't only about classes and coursework, Harris says. He was able to land an internship in his field. He made friends. And he gave back, mentoring and tutoring another student with disabilities. "We've become good friends and it's been a great part of my college experience," Harris says.
---
SHOWING YOUR SUPPORT
The estimated cost of renovating Clinton Hall to become the Shocker Success Center is $16.2 million, with a third to be raised through private funds. Those supporting the project will be recognized with naming opportunities in the new facility.
"One of the most exciting elements of the project is the great potential to increase student retention by centralizing access to the services students need to stay on a path to graduation," says Elizabeth King, WSU Foundation president and CEO. "When prospective students tour our campus, they will see the new Shocker Success Center as a tremendous asset for WSU."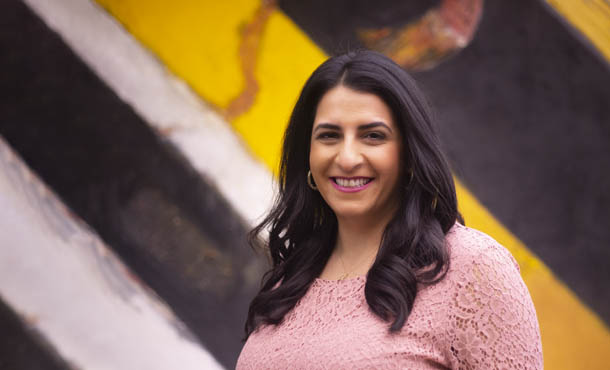 To learn more about the Shocker Success Center, contact Corey Saleh at the WSU Foundation at 316.978.4483 or corey.saleh@wichita.edu.