7.29.22
Alumni honor WSU professor's lifelong impact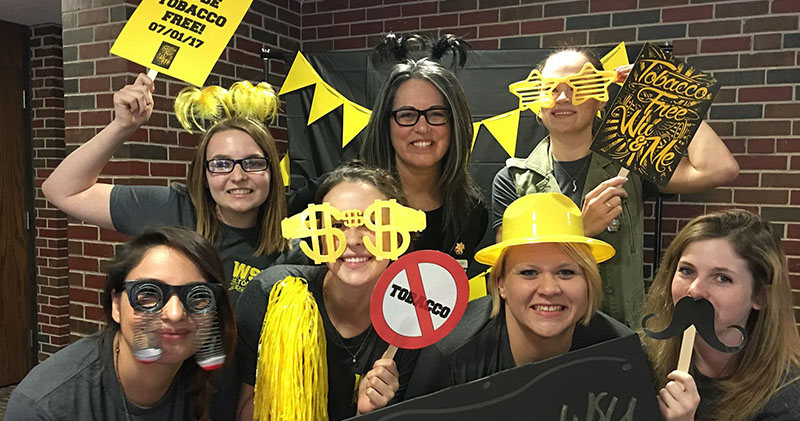 Amy Drassen Ham, clinical professor in the Department of Public Health Sciences in WSU's College of Health Professions, has been the faculty advisor for the HEALTH Student Association at WSU since its inception in 2005. It's been a longtime dream of hers to create a scholarship supporting students in the organization. This year, the student association and a group of former students helped her make that dream come true.
"Students in the HEALTH Student Association engage in really high-quality applied work on campus," said Drassen Ham. "There's a social justice component to what we do, and I wanted to honor students involved in that work."
The group's original goal was to raise $10,000 in three years and then begin awarding the scholarship. Getting creative, Drassen Ham worked with the WSU Foundation to create a $10,000 naming opportunity for the scholarship and started calling former students.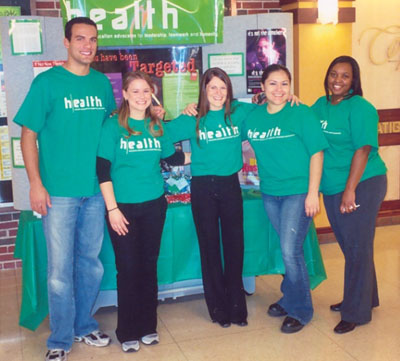 Her first call was to Jordan Kitchen, the founding president of the student association, and he immediately wanted to be involved.
"Scholarships played a big role in my own education," he said. "When you're growing up, you're so grateful for people who are in a position to help, and when you're older, you hope you're in a position to help others."
Kitchen agreed to fund the naming opportunity, telling Drassen Ham he knew exactly who he wanted to name the scholarship for — not revealing that it would be in her name.
"Amy was the first teacher who had the kind of impact that truly influenced so much of my life," said Kitchen. "She made us question our beliefs and our mindsets – who we are and why we are that person. I know anyone who knows her is thrilled to recognize her and her legacy."

Drassen Ham was overwhelmed when the Dr. Amy Drassen Ham HEALTH Scholarship was created. With a matching gift from Kitchen's company and contributions from many other former students, the scholarship reached the endowed level, far surpassing the initial goal.
"I'm not moved to tears by many things in life, but my face was a waterfall," she said. "None of this would have happened if students hadn't persistently worked hard in the organization over the years. Jordan is an amazing leader, and so many outstanding students helped fund the scholarship as well. Our students are driven to serve. They want to change the world – it's one of the most joyous things about being a teacher in health professions."