7.14.20
An early peek at the architectural design for Woolsey Hall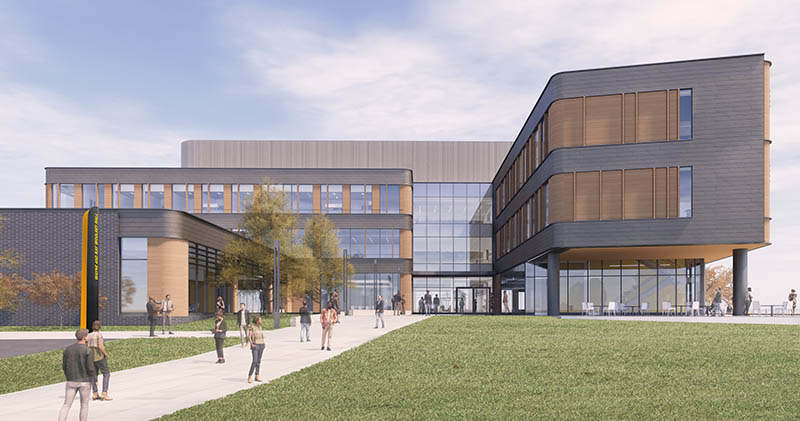 Kansas City-based architectural firm GastingerWalker and Gensler Chicago are putting the finishing touches on their design of Woolsey Hall, the new home to the W. Frank Barton School of Business.
The image on this page provides a first glimpse at their work. The firms worked closely with Barton School Dean Larisa Genin and WSU leaders to create a big and bold design.
This 136,000-square-foot, LEED-certified facility will be built on WSU's Innovation Campus. Groundbreaking is scheduled for October, with classes projected to start in Spring 2022.
---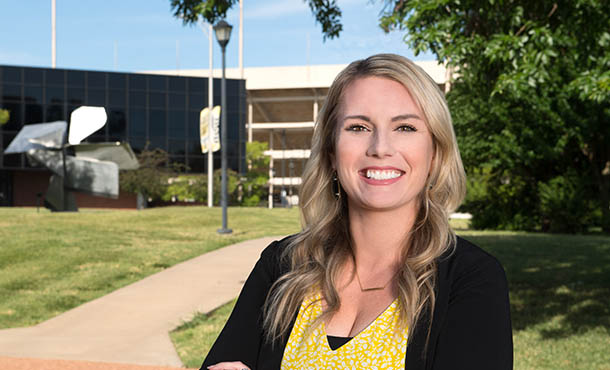 With just $5 million left to raise in private funds, the goal to raise $35 million through philanthropy is nearly complete. To learn how you can contribute, contact Jessie Rainey, WSU Foundation development director for the Barton School, at 316.978.3948 or jessie.rainey@wichita.edu.