9.28.22
Donor generosity on Founders' Day of Giving supports 100+ programs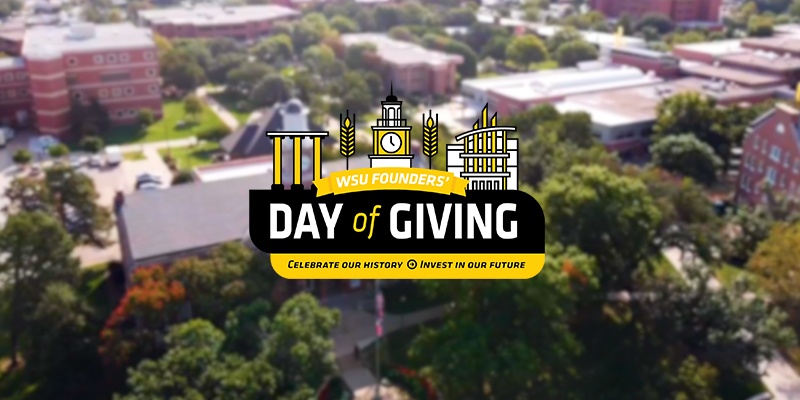 Wichita State's first annual Founders' Day of Giving saw more than 600 people come together to support what they love at WSU, bringing together our campus, community and all of Shocker Nation.
More than $186,000 was given to support 106 different programs across campus, from athletic teams to student support offices. Several donors supported programs through match and challenge gifts, making every dollar go further and encouraging 175 first-time donors to give. With mailed checks still coming in, the total number is expected to continue going up.
Thank you to the 120 ambassadors across campus who helped spread the word, and to all who participated to help invest in the future of Wichita State.