1.27.23
Former Shocker hoopster nets All Star status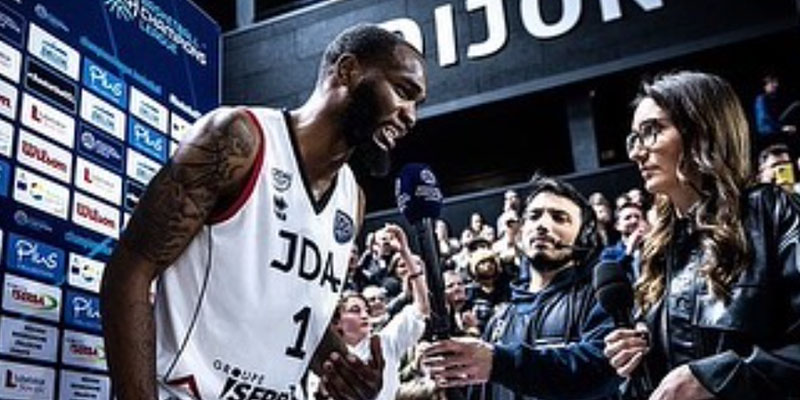 Last month, Markis McDuffie '19 was named an All Star in the top professional basketball league in France, where he plays in the LNB Pro A and the Basketball Champions League Europe for JDA Dijon Bourgogne [https://basketball.eurobasket.com/team/JDA-Dijon-Bourgogne/338?Page=5].
Described as a "long, lean scoring machine" on goshockers.com, the former Wichita State standout has built a successful pro career since averaging 18.2 points and helping lead WSU to the 2019 NIT semifinals during his senior season with the Shockers. McDuffie made his debut as a professional player in Hungary before going on to play for two years in Italy, where his success as a power forward led to his joining one of the world's top pro leagues in France.
Originally from Paterson, N.J., McDuffie has returned to his college home for the past several summers to play with the AfterShocks, the predominantly Wichita State alumni squad that competes in The Basketball Tournament, a 64-team, $1 million winner-take-all event that features regional games in Charles Koch Arena. TBT, the AfterShocks — and hopefully, McDuffie, too — will return to Wichita in July 2023.