8.31.22
Founders' Day of Giving: Celebrating our history, investing in our future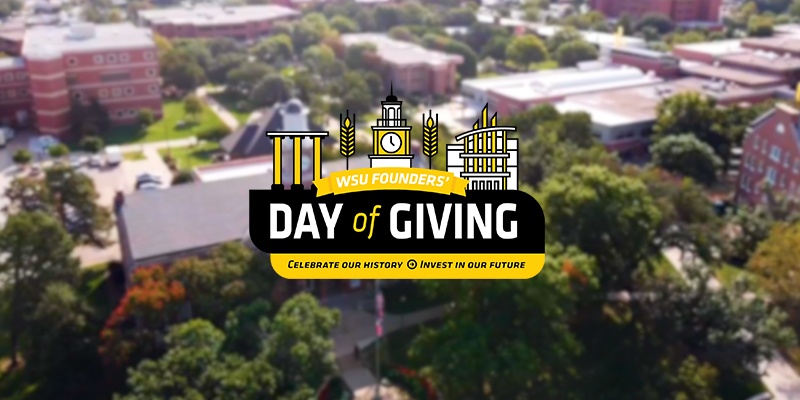 Since 1895, Wichita State University has provided a place for students to achieve their dreams. This dedication to student success is what drives the university forward and leads to changes large and small, from transforming into a state university in 1964 to establishing the Innovation Campus in 2012.

This year, we're celebrating that history with our first annual Founders' Day of Giving on September 14, 2022. This is a day for all of Shocker Nation to come together to invest in our future and continue advancing the vision of our beloved university. You can do this by supporting the college, program or organization that means the most to you, and with the help of matching and challenge gifts, your generosity will go even further.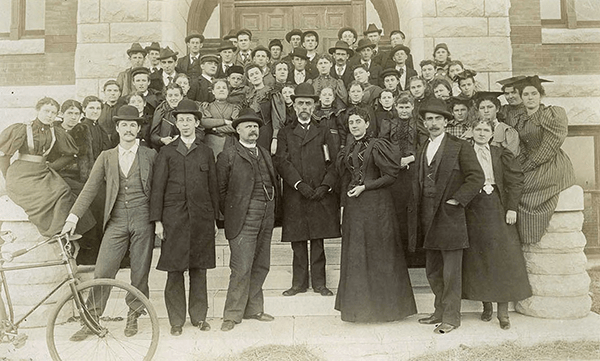 Despite the many years since WSU began, the mission to provide an affordable and accessible education has remained. Our very mascot is an acknowledgement of it, honoring the hardworking students who shocked wheat through the summer to pay for their tuition in the fall. Today, our Shockers work at internships with some of the top companies in the nation without stepping a foot off campus.

This transformation has only been possible through the generosity of the many alumni, parents, faculty, staff and friends of the university who believe in investing in the continued growth of Wichita State. They help provide need-based scholarships for students, funding for faculty, and resources to advance our technology and infrastructure, ensuring our programs compete on a national level.
"Ensuring an accessible and affordable education benefits our entire community, especially the workforce needs of our businesses," said Richard Muma, president of WSU. "It is the collective commitment of Shocker Nation that creates opportunities for our university and community to thrive."

Whether you've walked the paths of WSU recently, long ago or only through the eyes of others, you are a valuable part of the university's story. This is a place where the past stands side by side with the future. Professors and lecturers pass along their wisdom while students reach new heights of excellence, challenging each other to keep up with the ever-changing face of higher education.

This Founders' Day of Giving, help continue the legacy of Shocker Nation. Your gift of any size will make a difference in the lives of Wichita State students.