4.28.23
Graduating Shocker thanks donors for paving the way to his future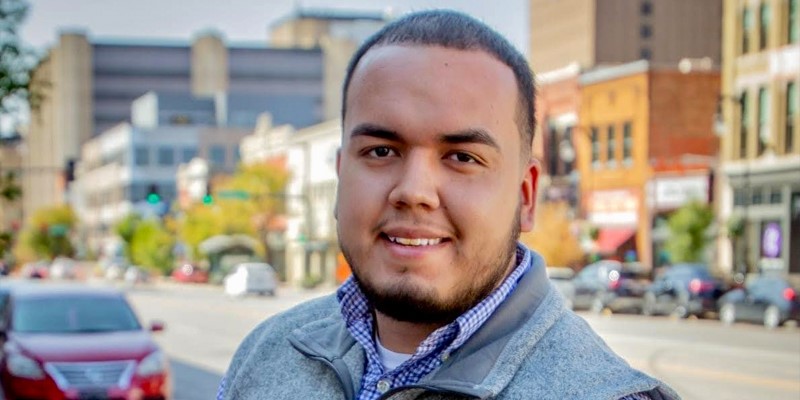 Jonathan Lozano has left his mark on Wichita State, and his legacy is only just beginning. This month, he'll graduate with a degree in Biological Sciences with concentrations in Physics and Health Administration, after which he will begin studying for the MCAT and applying to med schools. But Lozano knows he wouldn't be where he is without the support he's had at Wichita State.
"I received the Mark and Stacy Parkinson Scholarship, and honestly without it I wouldn't be at Wichita State at all," he shared. "For undocumented students like me, financial aid through traditional student loans isn't an option. The Parkinson's support gave me the opportunity to earn a bachelor's degree and be on the path to becoming the first physician in my family."
Working in the medical field has always been Lozano's plan. As a child, he found himself in the role of interpreter for his family after they immigrated to the U.S., and he quickly saw how great the need for Spanish-speaking doctors was.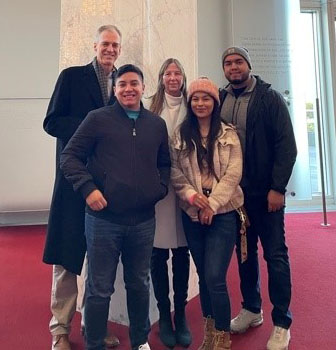 "I picked up English fast after we immigrated here, and I had the responsibility of interpreting what doctors were saying at a young age," said Lozano. "I want to be the person providing that care and be able to communicate with my patients, whether that's in communities here with a large Spanish-speaking population, or doing missionary work and helping people around the world."
Lozano's heart for service is part of what led him to accept the position of Director of Health and Wellness with the Student Government Association. During his term, he worked with the Health and Wellness department to create wellness days on campus, and he also presented a bill to provide free flu shots on campus.
"Serving on SGA can really give you a sense of advocacy for students and helps you better understand what they're struggling with and what they're sacrificing," he said. "Being involved in that role really showed me how important student government is, since the decisions we were making directly impact students' lives."
As Lozano's time at Wichita comes to an end, he knows it wouldn't have been possible without the Parkinson's support.
Established in 2019, the Parkinson Scholarship was created specifically for undocumented students and other first-generation immigrants like Lozano. It currently supports six students at Wichita State, helping them overcome the financial barriers that stand in their way.
This year, Mark and Stacy gave an additional $200,000 to continue the scholarship, which provides approximately $8,500 a year per student. They hope to increase the endowment to a level such that the payments will provide for the entire scholarship in perpetuity.
"Supporting Jonathon and the other students has been a complete joy," said Mark Parkinson. "We have received much more out of it than we have given. His success, and the success of the other students, motivated us to make this additional contribution."