4.15.19
Groundbreaking for final phase of Eck Stadium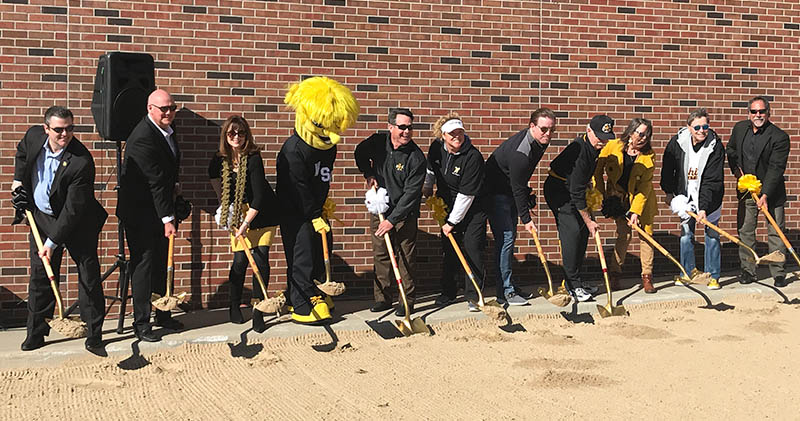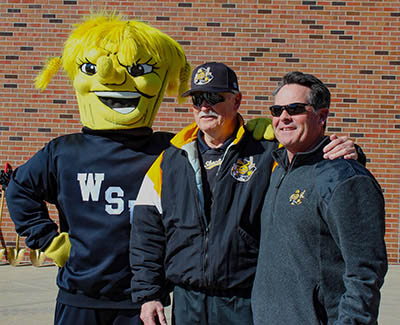 A groundbreaking ceremony on March 20 celebrated the start of construction on Phase V of the Eck Stadium Home of Tyler Field development project.
Phase V includes a new 10,000-square foot performance facility that will feature a strength and conditioning center, locker room, media room, player lounge and offices for coaches and staff. A new Shocker dugout on the third base side is included in the plan.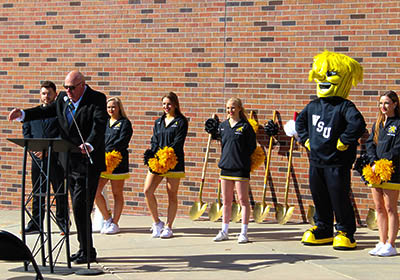 The project is funded entirely through donor contributions, with alumni, former Shocker athletes and other supporters giving more than $2 million. A construction contract, made through the WSU Foundation, was awarded to Dondlinger Construction.
The project is expected to be mostly completed by December.