12.17.21
Khalid Raza recognized with honorary doctorate at WSU winter commencement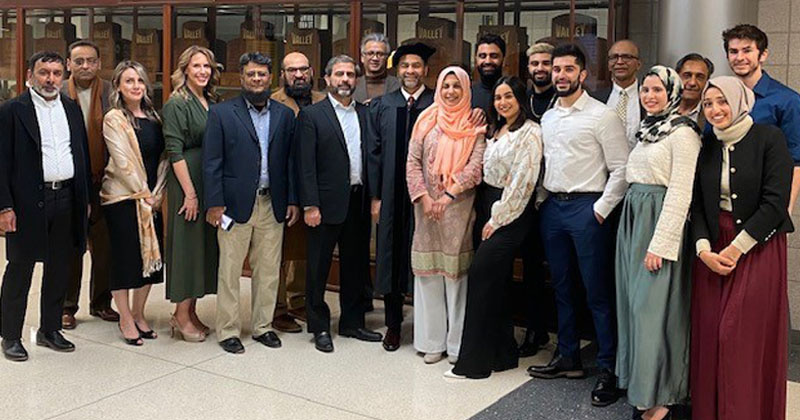 With about 20 family members, friends and colleagues watching in the audience, Wichita State alumnus Khalid Raza became the recipient of an honorary doctorate bestowed upon him during commencement ceremonies Dec. 12.
WSU President Rick Muma presented the degree to Raza, then he and Interim Provost Shirley Lefever conducted the traditional hooding ceremony. Raza then delivered a commencement address to about 700 graduates who participated in the event.
Raza earned a master's degree in industrial engineering from Wichita State in 1992. Now the chief executive officer of Graphiant, a next-generation networking technology company based in San Francisco, Raza is a computing visionary whose work has earned international acclaim. He co-founded a networking company called Viptela that sold for $610 million in 2017.
During his commencement remarks, Raza said the education and support he received while at Wichita State were crucial to his success. He urged the graduates to recognize the important role their alma mater has and to give back to it when they are in a position to do so.
Raza currently has a generous scholarship for College of Engineering students. So far, about 150 WSU students have received the scholarship.