6.15.19
Kouri Parcourse dedicated on May 21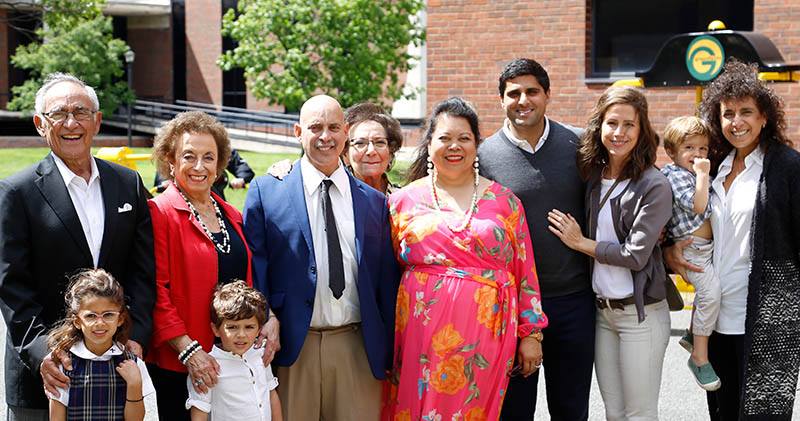 More than 30 years after they first provided funds to build a parcourse outside the Heskett Center, Sam and Jacque Kouri have made another gift to replace the deteriorated facility with a new and modern version. The Kouri Parcourse has eight exercise stations, which can be used by both able-bodied and disabled individuals.
Surrounded by family members and friends, the couple attended a dedication on May 21. Among those making remarks was Grady Landrum, director of the Once of Disability Services, who thanked the Kouris for their many years of support for students with disabilities.
Sam Kouri told guests that he and his wife were dedicating the parcourse to their son, Sammy Jr., who despite his own disabilities attended college and was a manager for both the WSU basketball and football teams.
The Kouri Parcouse is yet another symbol of the family's love and commitment to Wichita State.