9.28.20
Memorial: William 'Bill' Cohen Jr. was committed to Wichita State's success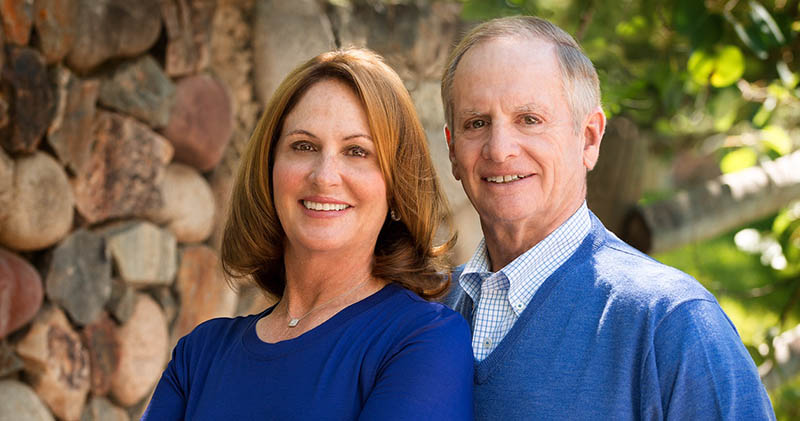 William 'Bill' Cohen Jr. championed Wichita State University like one of its most loyal alumni.
His dedication was all the more notable because he wasn't an alumnus. Instead, he was a born-and-bred Wichitan who loved his community and believed Wichita State could make it even better through the power of education.
Mr. Cohen, a generous supporter of Wichita State for nearly 40 years, died on Sept. 5, his wife, Dorothy, and children, Rob and Susan, by his side. He was 83.
His death came just days before the Kansas Board of Regents approved a request by WSU President Jay Golden to confer an honorary doctorate on Mr. Cohen, in recognition of his professional success and community service. The degree will be conferred posthumously at Wichita's State fall commencement in December.
With an economics degree from the Wharton School of Business, Mr. Cohen purchased his father's small insurance agency in the early 1970s in Wichita and transformed it into IMA Financial Group, one of the largest independent insurance brokerages in the United States. Now based in Wichita and Denver, IMA today is headed by Rob Cohen.
In the past five years, Bill and Dorothy Cohen invested $7.5 million in the WSU Honors College, seeking to help Wichita State's brightest students get a rigorous, well-rounded college experience. They saw the Honors College as a place where students could acquire the critical thinking skills and intellectual depth needed to navigate today's complex world. Especially important to them was helping underserved students who otherwise might not have opportunities the Honors College provides.
To honor their commitment, Wichita State named the college the Dorothy and Bill Cohen Honors College.
"Bill wanted to inspire our students to recognize their potential to change the world," said Elizabeth King, WSU Foundation president and CEO. "He was a man of deep convictions, but he made his mark quietly and humbly. It was a pleasure to count him as a close friend as well as a devoted Shocker."
In addition to supporting Wichita State financially, Mr. Cohen volunteered his time and expertise. During the WSU Foundation's Shock the World Campaign, he served on the Athletic Facilities Leadership Committee, which helped raise nearly $17 million for athletic projects. He was a member of the Foundation's National Advisory Council, which promotes the interests of Wichita State.
In 2007, he and Dorothy were recognized with the WSU Foundation's Fairmount Founders' Award. That same year, they received the WSU Alumni Association's Award of Distinction.
Mr. Cohen's ties to Wichita State ran deep. His mother attended Fairmount College, the institution founded in 1895 that grew over the years to become the present-day university. He volunteered his time and expertise to teach economics classes in the W. Frank Barton School of Business. And he loved following the Shocker men's basketball team.
In addition to his wife, son and daughter, Mr. Cohen is survived by Rob's wife, Molly; Susan's partner, Michael Shirk; and six grandchildren: Ryan and Sarah Butler, and Jake, Cooper, Kaley and Jonah Cohen. His family has established a memorial in his honor to support the Dorothy and Bill Cohen Honors College. To make a contribution, go to foundation.wichita.edu/memorials-honors/.