7.11.23
MLB's Seattle Mariners draft WSU's Brock Rodden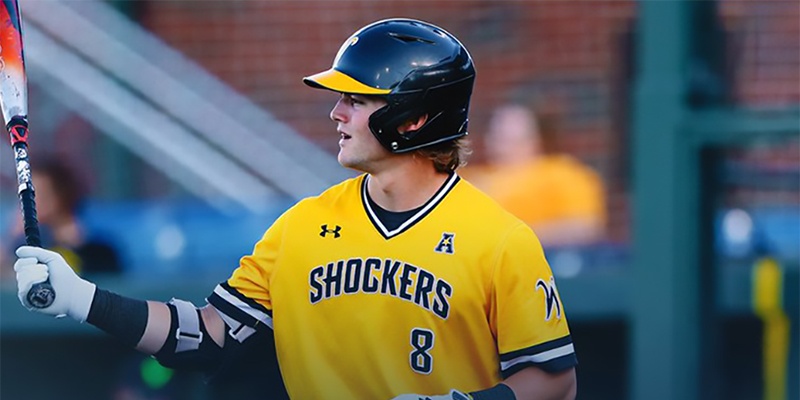 After a third team All-American season with the Shockers, infielder Brock Rodden has been selected by the Seattle Mariners in the fifth round of the 2023 Major League Baseball draft.
In 2022, Rodden was drafted in the 10th round by the Oakland Athletics after a standout sophomore season at Wichita State, but opted to return to play for the Shockers another year. It paid off for him as he earned heaps of accolades in addition to his third team All-American status. He was named Player of the Year by the American Athletic Conference (AAC), chosen as unanimous First Team All-Conference at second base and as First Team All-Central Region second baseman by the American Baseball Coaches Association and Rawlings.
Hailing from Oktaha, Okla., Rodden led the AAC in both on-base percentage and slugging percentage, hammering 18 doubles, two triples and 17 home runs, good for 155 total bases that tied for the top mark in the conference.
According to LookoutLanding.com, a Seattle Mariners fan online community site, Rodden's selection was a hit, with Lookout Landing describing him as "a grinder type of player" and "a Control-the-Zone darling, assuredly a major part of why he's now a Seattle Mariner."