12.17.21
Notable Donor News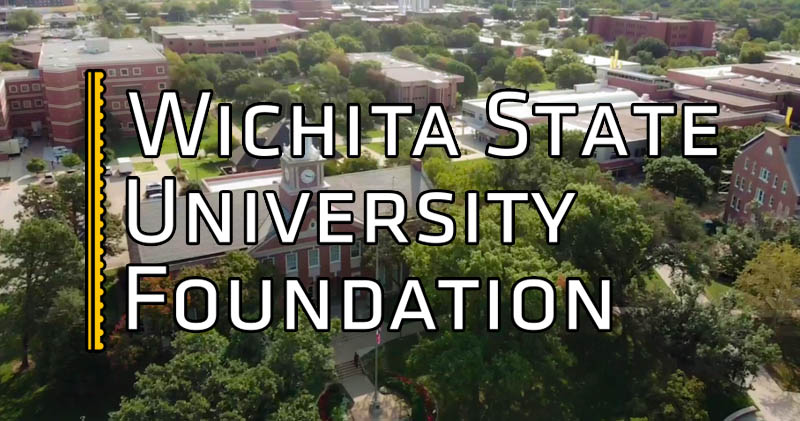 Major Gift Highlights
The WSU Foundation received $35,000 or more at one time from these individuals, corporations, foundations and estates between Aug. 15 and Dec. 15, 2021. Areas of giving are listed with their names. We appreciate their contributions.
---
Craig Barton
Speaker Series
Karen and Donald Baxter
WSU Athletics
Ilene Bomhoff
Scholarship – Digital Arts
Quincalee Brown and Jay Simsarian
Scholarship – Debate
Gus and Mary Campuzano
Shocker Success Center
Jim and Kim Gillespie
Scholarship – Education
Kent Hemberger
KMUW
Julia Hoppes
General Support – Music
Chase Koch
WSU Athletics
Wen and Silver Kung
Shocker Success Center
Todd and Julie Lair
Shocker Success Center
Technology Fund – Business
Julia D. Laster Estate
Scholarships – Health Professions, Education
Virginia Lytle
Scholarship – General
Jim and Lorraine Mann
Scholarship – General
Roger McClure
Scholarship – General
Don Nance and Pennie Myers
Scholarship – General
Stev Overstreet
Scholarship – Criminal Justice
Loretta Pendergraft
Scholarships – Engineering, Communication
Gerry Sibley Estate
Scholarship – Engineering
Scholarship – Business
Bill and Cathy Simon
Physics Research
Jay and Debbie Smith
Scholarship – Education
Dalton Stanfield
Biology Research
Helen and Nelson Toburen
Scholarships – LAS
---
Society of 1895 Members
These individuals were named to the Society of 1895 between Aug. 15 and Dec. 15, 2021, by establishing a deferred gift through the WSU Foundation. To become a member, please contact Michael Lamb, WSU Foundation vice president, at 316-978-3804 or mike.lamb@wichita.edu.
---
James T. 'Tom' ('72) and Terry ('78) Johnson
C. Damon Heckler ('87)
Vickie Glancy Cannon ('93)
Sandra C. Bibb
Scott D. Kern ('73)
Catherine Feemster ('71)
Jay L. ('77) and Debbie R. Vaughn
Robert Briedenthal ('73) and Susan Crane
Dalton Stanfield ('16)
---
Memorials
New memorials were established or existing funds were selected in honor of the following deceased friends of Wichita State through the WSU Foundation between Aug. 15 and Dec. 15, 2021. To contribute, please contact Phoebe Garcia, at 316-978-3811 or phoebe.garcia@wichita.edu.
---
William 'Bill' Butterworth '64
Thomas Talbott '76
Paul A. Lytle '06
Don Killian
Shawnda L. Hubbard '90
Dr. Charles Burdsal
George Hockett '86
Larry Richardson '77
William 'Bill' Ellison '71
Aleta Gile
Ruth Ann Martin
Emelia 'Milly' Gingrich '66
Charles Bayles
---