1.27.23
Q&A with Shocker senior and entrepreneur Jacob O'Connor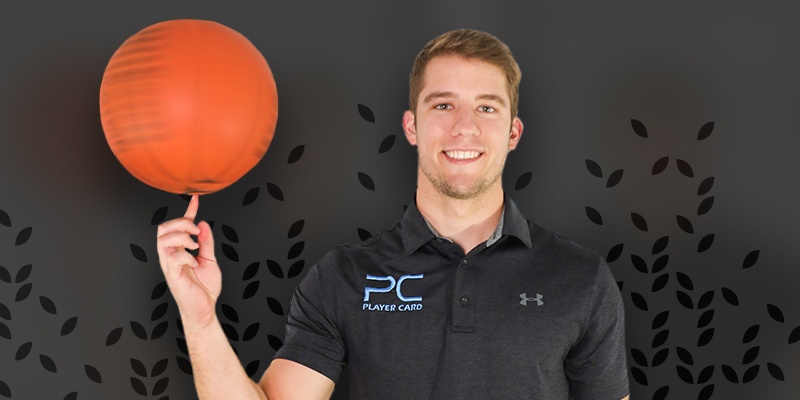 A new series of Shocker profiles will highlight the students, alumni, supporters, faculty and staff who make Shocker Nation all that it can be. These short Q&As will allow you to hear from these remarkable individuals in their own words.
Jacob O'Connor
---
What are you studying and what year will you graduate?
Entrepreneurship, Spring 2023
What are you involved in on campus?
I host the University podcast, Shock Talk, and participate in Intramural basketball.
What is your favorite memory as a Shocker (so far)?
Having my company, Player Card, be selected as an NIL (Name, Image, and Likenesss) Pathway Partner with Wichita State University.
What is the best place on campus?
Woolsey Hall. Incredible building.
What has been the most influential class you've taken so far here?
Entrepreneurial Finance with Professor Gaylen. It's directly applicable to my company and he addresses real scenarios and provides actionable solutions.
Who is a peer or mentor who has inspired you during your time here?
Rob Gerlach, Executive Director of Tech Transfer and Commercialization, has been one of the most influential people I've met in Wichita. The depth of his knowledge of startups and business is incredible and he always pushes me to achieve more.
What are you most excited about for the year ahead?
Finding more ways to collaborate with WSU on my entrepreneurial ventures.
What are you currently (reading/watching/listening to)?
I am currently reading a biography of Michael Jordan and Walter Isaacson's biography of Steve Jobs. I am currently listening to the Real Conversations podcast and the Acquired podcast.
Do you know a member of Shocker Nation we should feature? Let us know at ShockerConnect@wichita.edu!