3.9.23
Scholarship recipients spend an evening with their donors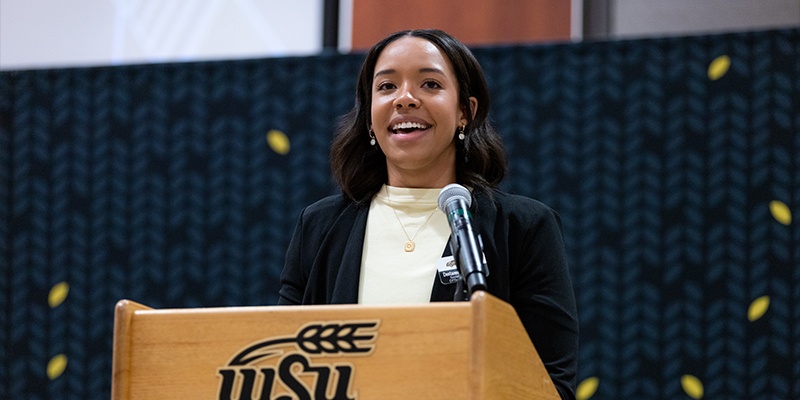 More than half of Wichita State students apply for need-based scholarships, and thanks to the generous support of our donors, WSU awarded more than $7 million in scholarship funding in the last year. To recognize this incredible commitment, each spring the Wichita State Foundation and Alumni Engagement host an event to connect students with the donors who are helping them achieve their dreams.
This year, 160 donors joined their recipients for an evening of conversation, entertainment and heartwarming speeches.
Shocker senior Destanee Brigman-Reed, who emceed the event, shared her own Wichita State story, reminding the attendees how life changing their gifts are. "Without each and every one of you, many students, including myself, wouldn't be where we are today," she said. "You are creating future educators, health professionals, entrepreneurs and business owners. You are giving so many people possibilities that they wouldn't have if it weren't for your support."
Need based scholarship support continues to be a fundraising priority at the university, and we are so grateful to the donors who help put higher education in reach for more students each year.
View a photo gallery from the 2023 Scholarship Celebration below.