8.24.23
Scholarships give Shockers the opportunity to be their best selves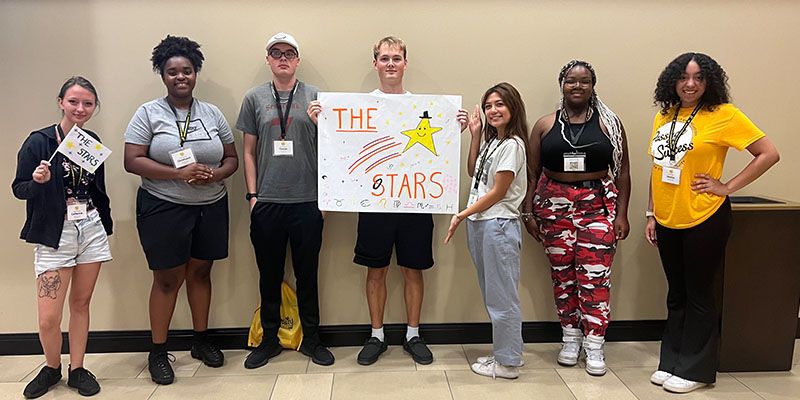 When Jocelyn Stewart made the decision to attend college, she knew the financial responsibility would be hers alone, but she was determined to achieve a degree. She applied for scholarships and student loans and prepared to work as many hours as possible between her classes to make ends meet. So when she got the news that she would be receiving the Richard 'Dick' Smith Scholarship, providing her a full-ride for tuition, fees and housing costs, she spent a full day soaking in the feeling of relief.
"So much had been lifted off my shoulders in that moment," Stewart said. "It was like this huge burden was just suddenly gone."
Stewart is beginning her second year at Wichita State this fall, and she describes the experience of college so far as incredibly positive, thanks in large part to the financial freedom she has to be involved in campus activities. As a cabinet member of the Black Student Union and a mentor for Passage 2 Success, she's been able to build a community and give back to incoming students.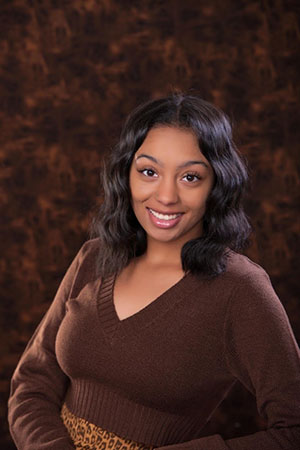 "Being involved gave me the opportunity to go out and do things with these groups on and off campus, and it made me feel like I was participating in something bigger than me," she said. "Having the Smith Scholarship has given me the time to thrive outside of the classroom and keep the level of academic integrity I had in high school."
Stewart is the first student at Wichita State to receive the Smith Scholarship, which was established in 2022 from a $5.5 million estate gift from Richard 'Dick' Smith. The scholarship has no restrictions on a student's field of study, and Smith specified that it should cover all expenses related to college, including tuition, fees, books and housing, making it one of the most prestigious scholarships a university can award.
Smith, a longtime resident of Wichita, had supported fine arts and athletic programs at the university for many years prior to his passing.
"Dick believed that a college education could have an incomparable impact on the direction an individual's life could take," said Sondra Langel, Smith's widow.
His endowed scholarship will continue that educational impact for students for generations to come, removing barriers that often prohibit students from achieving their dreams.
"The pressure to go to college for students is immense, and the sacrifices people have to make to get there are often so great that we forget we have to take care of ourselves," said Stewart. "Having financial support gives you the opportunity to be your best self. This scholarship has the power to change somebody's life, and I'm so grateful for the ways it has already changed mine."