1.27.23
Shocker alumna heads back to "Eden"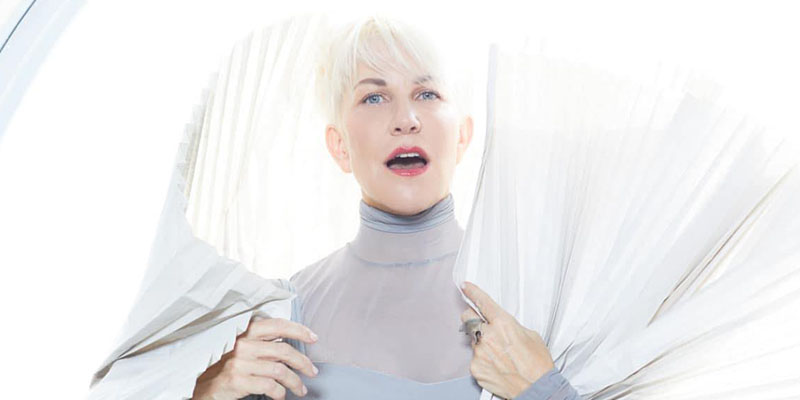 Fresh off a recent rave-generating turn as Virginia Woolf in the Metropolitan Opera's world premiere of Kevin Puts' The Hours, Joyce DiDonato '92 is back on tour in support of her latest album project, "Eden." The multiple Grammy-winning mezzo-soprano is taking to California stages this month with a concert program that urges us to renew our connection to, as she puts it, the "awe-inducing majesty" of the natural world.
DiDonato, who enrolled in music education at Wichita State with majors in both piano and voice, has long been an artist who dedicates herself to projects that galvanize the public around a cause. She has used her voice to rally around the need for music education for all, for instance. With "Eden," her quest is to address our current climate crisis and raise questions about our individual relationships with nature. She explains her vision for the multi-faceted initiative in the concert program: "'Eden' is an invitation to return to our roots and to explore whether or not we are connecting as profoundly as we can to the pure essence of our being, to create a new Eden from within and plant seeds of hope for the future."
On tour, she has turned her album's track list of selections by composers from different eras — ranging from Giovanni Valentini (1582-1649), Biagio Marini (1594-1663), George Handel (1685-1759), Christoph Gluck (1714-1787), Josef Mysliverček (1737-1781), Richard Wagner (1813-1883), Gustav Mahler (1860-1911), Charles Ives (1874-1954), Aaron Copland (1900-1990), to Academy Award-winner Rachel Portman, whose song "The First Morning of the World" was commissioned for "Eden" — into a semi-theatrical production that features working with youth choirs at each concert location.
And surely unique in the opera world, audience members are given native seeds provided by Botanic Gardens Conservation International to plant, giving the classical music community the literal opportunity to plant a new Eden.
For more about DiDonato's college days at Wichita State, read "The Voice from Nowhere."
For more about DiDonato's "Eden" project, visit joycedidonato.com.