5.15.23
Shocker alumna joins National Crime Gun Intelligence Center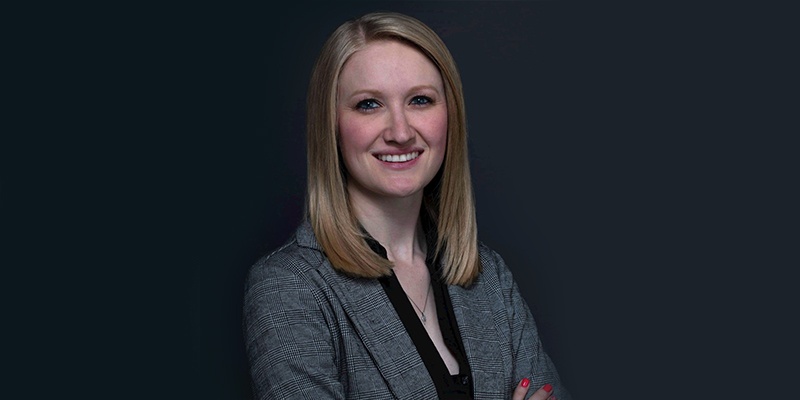 Erinn Penny '16/18 — whose work in the criminal justice field has demonstrated her strong analytical skills in criminal investigations for, most recently, the federal Bureau of Alcohol, Tobacco, Firearms and Explosives (ATF) — is excited to join ATF's National Crime Gun Intelligence Center of Excellence on WSU's Innovation Campus.
"As an alumna of Wichita State," Penny says, "what an exciting addition to the campus! My time as a student at WSU helped prepare me for instances like this and other moments in my career by learning from experienced professors. And knowing that the campus keeps evolving with classes and partnerships makes me excited for the future. I'm so grateful to be a part of this center of excellence."
A ribbon-cutting ceremony was held last week for the national center, a crime-fighting lab and interagency collaboration focused on the support of Crime Gun Intelligence (CGI) at local, state, tribal and federal law enforcement agencies throughout the United States. It will house training programs and academies providing the most effective investigative techniques, technical applications and the newest systems using CGI. It will also serve as a home for ATF's Crime Gun Intelligence Governing Board.
"This center will provide great opportunities for local college students," Penny says. "It's sure to be a gateway to numerous types of career paths. It also has the potential to bring more out-of-state students to Wichita."
Penny, who is the recipient of the Wichita Police Department's National Integrated Ballistic Information Network (NIBIN) Program Excellence Award (2022) and a three-time recipient of the WPD's Distinguished Service Award (2020, 2021, 2021), has been an ATF program analyst since January of this year. Previously, she worked as a CGI Specialist II at Amentum, as an NIBIN technician for the City of Wichita, a compliance analyst at Equity Bank and as an investigative support assistant for the U.S. Secret Service. She holds both bachelor's and master's degrees in criminal justice from Wichita State.
The new center, which occupies the second and third floors of the Innovation Campus' Partnership Building 3, will be an investigative tool in targeting gun crimes by using real-time forensic ballistic information to connect gunshot incidents nationwide, Penny explains, adding that the center will also serve as a hub for research and training. "This is something that will benefit not only Wichita but the rest of the nation," she says, "and I think that is really special."