7.29.22
Study abroad scholarship creates a world of opportunities for students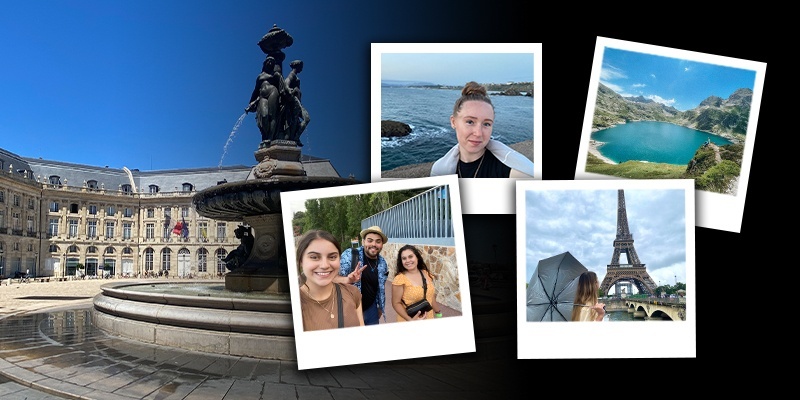 Barbara and Pete Bassi have spent their lives traveling and living in different countries, gaining a broad understanding of other cultures and customs. The wealth of experiences they've had are exactly what they hope to pass on to students at Wichita State through their study abroad scholarship.
"Books provide an important education, but you need to learn about other cultures and their differences and needs," said Barbara. "That's where the scholarship comes along. We want people to have a chance to get out of their boxes and look at the world around them — that's the purpose of education."
Studying abroad provides students with exposure to different governments, education and health care systems, and living in a different culture helps students broaden their understanding of the world as a whole.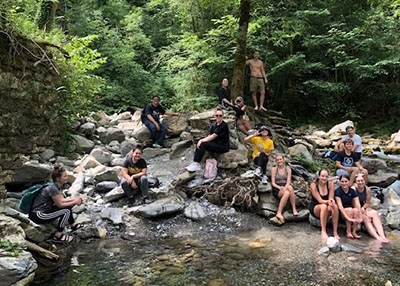 "There are so many different cultures, even when you're around people who speak the same language as you," said Barbara. "Being able to live among that helps open up a student's world, even if it's just a taste."
This summer, the scholarship provided a group of 12 students from Wichita State's Barton School of Business the opportunity to spend six weeks living and studying in France, and they easily spoke to the positive impact it had on their education.
"I've always wanted to study abroad to gain more of an understanding of international business," said Lydia Koester, a senior majoring in marketing. "Gaining knowledge of how things work in a different country is one of the great advantages of a program like this. The scholarship has truly given me the best chance to gain these life experiences."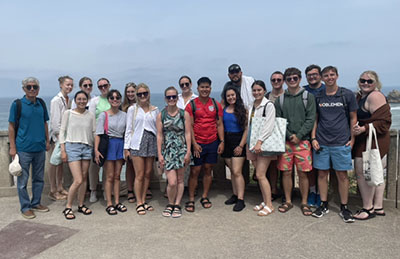 Other participants echoed Koester's thoughts, saying the program provided many opportunities they never would have had while studying in the U.S.
WSU sophomore Samantha Rucker said that as a returning adult student, she didn't think studying abroad would be within reach. "I just want to thank the Bassi family, I truly appreciate it," she emphasized. "I feel so lucky to be able to enjoy this. It's been an amazing opportunity and so eye-opening."
Study abroad programs at Wichita State are one example of the university's continued commitment to providing hands-on experiences for students. "Reading a book and taking a test is ok, but it shouldn't be the whole thing of education," said Barbara. "We're thrilled to have this scholarship help create opportunities outside of that."