7.15.18
With new $2.5 million gift, Dorothy and Bill Cohen fuel Honors College success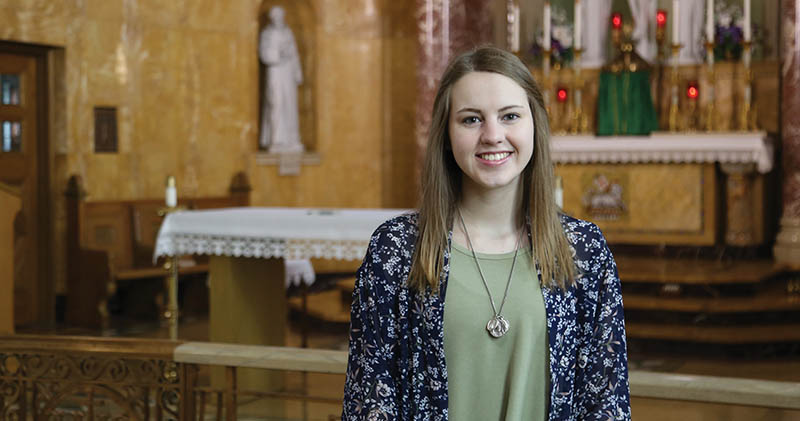 Dorothy and Bill Cohen have pledged an additional $2.5 million to support the Honors College bearing their name, representing a vote of confidence in the achievements the College has made since their initial $5 million investment just three and a half years ago.
When that gift was made in 2015, the Honors College was only about a year old, having evolved from an Honors Program into an independent academic unit offering its own baccalaureate degree. Enrollment was about 200 students. Today, the Honors College has about 600 students who are pursuing more than 90 majors across campus, says Dean Kimberly Engber.
The original gift, Engber says, gave the College the resources to grow into a premier learning community for students seeking challenging experiences inside and outside of the classroom. The new commitment will support scholarships for underrepresented and first-generation students, with a goal of helping the Honors College and WSU increase diversity. It also will provide additional funding for leadership development and first-year experiences such as research projects. Both are priorities the Cohens believe will enhance student success.
Advancing the Dorothy and Bill Cohen Honors College is one of the top priorities of the Shock the World Campaign.
"Dorothy and Bill are passionate about encouraging students to take their education to the next level through leadership, service, innovation and knowledge," Engber says. "Their philanthropy – and that of all or our donors – provides opportunities for students and sets them on a path to success."
With their initial gift in 2015, the Cohens endowed the Cohen Enhancement Scholarship to support scholars in service to their community. So far, $129,521 in scholarships has been awarded to 65 students for study abroad, attending national conferences, conducting undergraduate research and participating in service learning.
The Cohens also endowed a fund to support faculty fellows who work closely with honors students. One project begun by chemistry Professor Moriah Beck is to create a First-Year Research Experience program to involve more undergraduates in research labs and to develop laboratory courses that cultivate problem-solving skills.
Also instrumental to growth of the Honors College was a $1.5 million gift from Koch Industries and the Fred and Mary Koch Foundation to create the Koch Scholars Program. Since the program was established, the College has seen more than a 200 percent increase in the number of students applying for it. So far, 38 students have been selected, each receiving between $30,000 and $60,000 for four years of study.
"I feel that we've made a lot of progress in four years, and we are excited for even more meaningful work in the years ahead," Engber says. "Honors College students are helping to sustain a culture on our campus that supports student aspirations in the classroom and beyond."