10.18.23
WSU alumna inducted into Indie Music HOF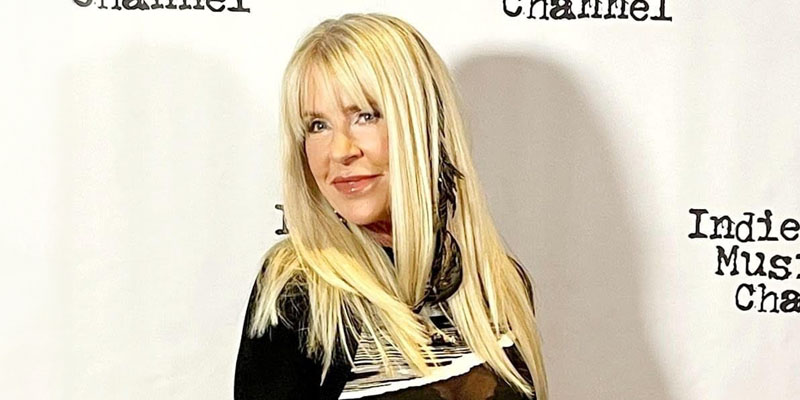 The third day of September was a big day for singer/songwriter and WSU broadcast journalism grad Kim Cameron '88. Not only did she pick up three 2023 Indie Music Channel Awards during the presentation ceremony in Hollywood, Calif., but she also was inducted into the Indie Music Hall of Fame.
"I'm so grateful for receiving such beautiful awards," says Cameron, who took home Best Dance Songwriter for Home and Best Dance Recording and Best Dance Video for Running Past the Line, which features Suzanne Grzanna on sax. Both of the award-winning songs are from Cameron's Influencers album, which hit No. 2 on the USA Dance chart and got global radio play over the summer.
Cameron's talents don't stop with music. She's also a noted filmmaker, having begun her professional journey in information technology, specifically video production. It was an internship at KAKE-TV that first brought this native Californian to Wichita — and to Wichita State.
Some 15 years ago now, she jettisoned the successful career in creating training videos for government and corporate clients she had built to take a chance on her first love, music. She then stepped up to front the Washington, D.C.-based alt pop band Side FX, which launched its first CD, Contradictions, in 2008. In 2010, the six-piece band included Wichita on its It's Your Turn tour and played a midday acoustical set at the Rhatigan Student Center on Feb. 17.
Today, Cameron has added video creation back into her set list of accomplishments. Her most recent venture in film features the two-movie series Seaper Powers, which employs animation and special effects to tell the family-friendly story of a little girl and a group of marine animals as they work together to defend their underwater world from an evil force.
The newly inducted Indie Music Hall of Famer says the common element in all of her work — whether performing live, writing song lyrics or creating videos — is simply "storytelling."