4.28.23
WSU alumna takes up top leadership mantle at Saint Joseph's University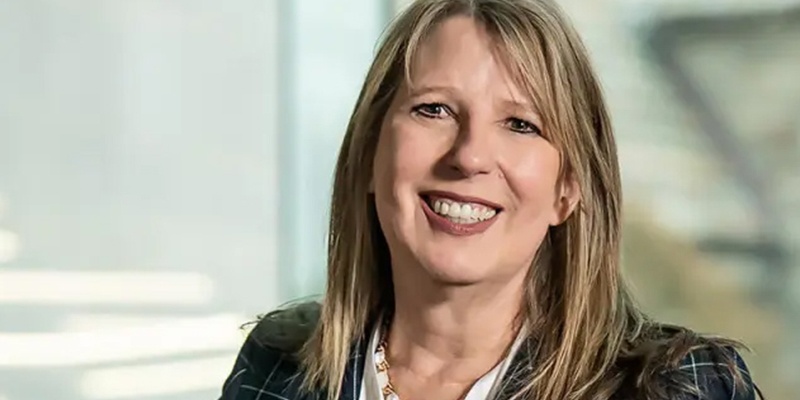 A national figure in Jesuit higher education, Cheryl A. McConnell '84/84 was selected in March as the 29th president — and the first woman — to lead Saint Joseph's University (SJU) in Philadelphia.
Before assuming the presidency, Dr. McConnell served as interim president since June 2022 and for three years prior was provost and senior vice president for academic affairs at SJU, where she especially focused on growing the university's portfolio of academic offerings.
"I believe," McConnell says, "that higher education is more essential today than ever before. The world's future will require individuals who are both broadly and deeply educated, ready to take on the challenges yet to arise."
Her recent accomplishments feature leading SJU's merger agreement with Pennsylvania College of Health Sciences and the integration of University of the Sciences (now known as SJU's University City Campus), which involved coordinating the acquisition of dozens of academic programs in health and science along with campus facilities. She also played a central role in SJU's COVID-19 response, which included on-ground, in-person operations through the pandemic.
Earlier career highlights include serving as dean of both the College of Business, Influence, and Information Analysis and the Helzberg School of Management at Rockhurst University, a Jesuit institution in Kansas City, Mo., where she was also the associate provost for academic affairs and professor of accounting. Her 35-year commitment to Jesuit education has been bolstered by leadership experiences that include the Association of Jesuit Colleges and Universities' Ignition Colleagues Program and Leadership Institute, as well as the Spiritual Exercises of St. Ignatius Loyola.
The recipient of numerous awards, including the Missouri Governor's Award for Excellence in Teaching, McConnell earned a Master of Professional Accountancy degree and a bachelor's degree in business administration with a major in accounting from Wichita State. She also holds a PhD in higher education administration from Saint Louis University, and she's a CPA and a Certified Fraud Examiner.
A proud first-generation college graduate, she has published or presented more than 100 articles, papers or workshops, and she researches and speaks on higher education issues, gender issues related to career advancement and performance reviews, and the need for ethical leadership. She says that "as a first-generation student, Wichita State provided both the academic and financial support I needed to thrive. Because of dedicated faculty members throughout the university, I was challenged to push myself to achieve."
Throughout her career, she has also undertaken to do what she can to provide the structure and resources for others to achieve their own goals. At SJU, for example, she is credited for piloting an increased and more effective focus on diversity, equity and inclusion. One of her initiatives was the launch of an annual, university-wide Day of Dialogue highlighting lectures, workshops and special events — participation in any one of which, she believes, might just spark a student or faculty member or community partner into meaningful action.
McConnell reflects back on her own student experiences at Wichita State to cite a key prod to her pursuits in higher education. "My favorite memory," she explains, "is taking a small seminar course titled 'Philosophy and Feminism' where we were able to deeply probe, challenge, and discuss the concept of feminism — which was highly controversial at the time."
Today, this Shocker alumna and university president is a highly sought-after speaker on women in leadership, practitioner of shared governance, noted researcher, scholar and interdisciplinary collaborator who says she's "excited about our future, and committed to lead Saint Joseph's University."