10.12.22
WSU Foundation to change name to WSU Foundation and Alumni Engagement.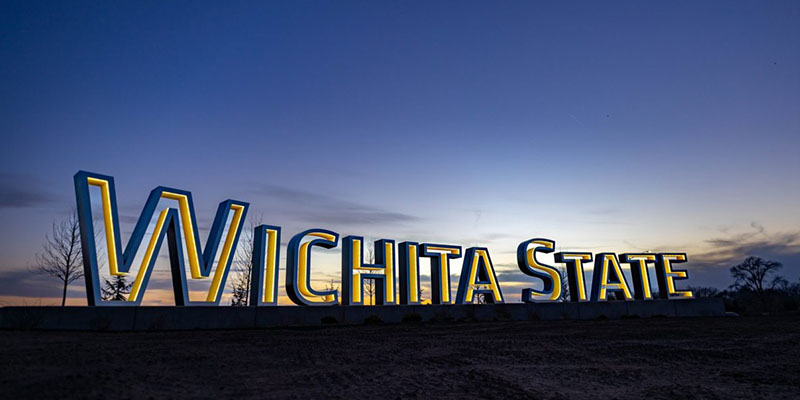 The new moniker comes with a renewed spirit of commitment to Shockers everywhere — at a time in Wichita State history that's competitively charged with the excitement of rising enrollment, outstanding philanthropic support and groundbreaking research and development across disciplines. As WSU's influence as an urban public research university grows, expanding the scope of alumni engagement is a crucial element in advancing Wichita State's forward progress.
Moving forward, the united organization will be known as the WSU Foundation and Alumni Engagement (WSUFAE) with a mission to "Elevate, celebrate and advance Wichita State University."
As the new name reflects, the WSUFAE remains true to the traditions of philanthropy and alumni engagement of both parent organizations. Immediate priorities include assessing a new look for the organization and conducting a national search to fill the essential position of Vice President for Alumni Engagement. Soon, the WSUFAE will also re-launch the distribution of The Shocker magazine. While it may look and feel different, its purpose remains focused on celebrating university history and traditions and connecting Shocker alumni and friends back to the progress taking place at Wichita State.
"It truly is the perfect time to combine the strengths of our alumni engagement efforts with the ongoing work of the foundation team to engage and re-engage with all of our Shocker constituents," says Elizabeth King, WSUFAE president and CEO.
The new name will take some time before being fully incorporated into the organization's communications. "We ask for your patience as we work through full implementation," King says, adding, "We've always counted on the collective support — measured in time and talent, as well as wisdom — of alumni, donors and university friends to see us through transformational times. Looking to the future, we're inspired by everyone who has supported WSU through the years. We appreciate every one of your unique contributions to our university and its Shocker history and heritage."
For a combined 176 years, the WSU Foundation and the Wichita State Alumni Association have been the central point of contact for tens of thousands of alumni and donors around the world. After considerable evaluation, in July of 2022, the two organizations united to optimize their support of Shocker Nation through philanthropy and alumni engagement efforts.
As a single alumni and donor-serving 501 ( c ) (3) organization, we are focused on advancing the priorities and goals of Wichita State University by serving students, university partners, alumni, donors and friends, using our core values of Integrity, Excellence, Collaboration and Service to guide us toward an ever-brighter future.