7.11.23
WSU professor designates planned gift for future students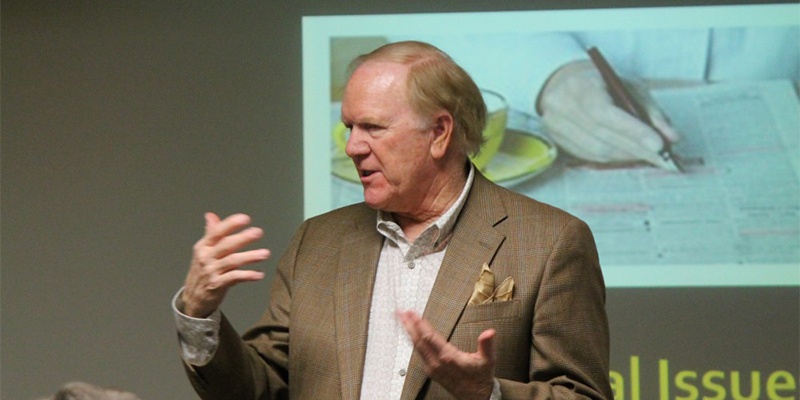 When Gerald Graham joined the faculty at Wichita State in 1967, he never imagined he would spend his entire career here. In fact, he didn't even apply initially; it was the persuasiveness of then-business school Dean Fran Jabara that brought him here, and it was a perfect fit. Now, he wants to ensure the success of future students with a planned gift designated for scholarships.
"When I was coming out of my PhD program at Louisiana State University, the things I wanted in a work environment became clear," he said. "I wanted to be at an institution that had a lot of potential for growth, and I wanted to be in a cosmopolitan area with enough businesses to be involved with the practical application of concepts and theories."
Over the last 56 years, Graham has seen the W. Frank Barton School of Business continually transform to become home to some of the best programs in Kansas and develop deep relationships with local businesses. That continual growth is part of what keeps him here and is also why he sees the importance of investing in future students.
"You can have a really good program, but if you don't go out and give students a financial incentive to attend, you could miss out on a lot of good students," he emphasized. "These students are being recruited heavily, and they're getting offers from very prestigious schools. We need scholarship money available to keep them here."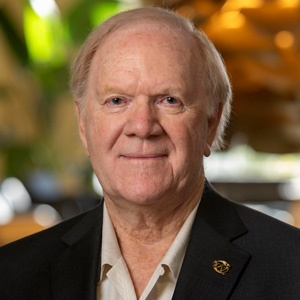 Graham knows first-hand how challenging recruiting can be, as he spent seven of his 56 years at WSU as the dean of the Barton School. His time here has been marked with change, including two moves – first from Neff Hall to Clinton Hall and then on to Woolsey Hall in 2022. He has been here for the start of several programs, including the Center for Entrepreneurship and the Center for Management Development, which he has had a significant role in growing.
"It was a very modest program when it began, but now it probably does more than 250 days of programming a year for companies and organizations in the region," he said. "We've done programs in 17 states now, but that was an evolution over time."
Graham is currently the R.P. Clinton Distinguished Professor of Management in the Barton School's Center for Management Development. He hopes his gift helps attract students to Wichita State, and that they are able to get the most out of their college experience.
"College was a great part of my life. I would encourage students to find things they're interested in and try different courses. Get the most out of the academics, and then enjoy everything else university life has to offer."