5.19.22
WSU professor receives Alfred P. Sloan Foundation grant for AI research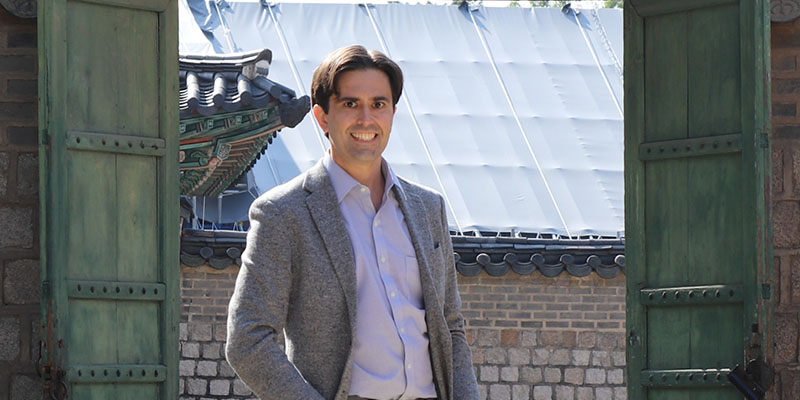 The Alfred P. Sloan Foundation has awarded a grant of $45,907 to Assistant Professor Ross Gruetzemacher in the W. Frank Barton School of Business. Gruetzemacher will use the funding to support a broad review of AI-based research tools, including an assessment of historical trends in their adoption and the current state of software for enhancing scientific research productivity.
This research will lay the groundwork for a detailed study involving Elicit, a research productivity enhancement tool being developed by a San Francisco firm, Ought. In a recent article published by the Harvard Business Review, Gruetzemacher outlined the potential economic outcomes a tool like this could have.
"Language-based AI won't replace jobs, but it will automate many tasks, even for decision makers," he wrote. "These new tools will transcend traditional business intelligence and will transform the nature of many roles in organizations – programmers are just the beginning."
In order to develop the study with Elicit, Gruetzemacher needs to first complete the foundational research for understanding what implications the last four decades of decision support systems development have for the next generation of software tools. Currently, no comprehensive research exists to answer this question, and Gruetzemacher is conducting a meta-analysis to address this gap in the literature. The results of his research have the potential to immediately impact developers' work and expedite the creation of future scientific software.
"Given the expanding potential of AI-based scientific research tools, understanding their historical antecedents will prove extremely useful in helping us understand when and how they might best promote scientific creativity," says Joshua Greenberg, director of the Sloan Foundation's technology program. "Ross Gruetzemacher is uniquely positioned to synthesize this much-needed history, which will be of immediate value to scientific software developers and the wider technology community."
Gruetzemacher and co-investigator, Huigang Liang of the University of Memphis, will submit their findings at the end of August 2022.