4.29.22
WSU services help make the impossible possible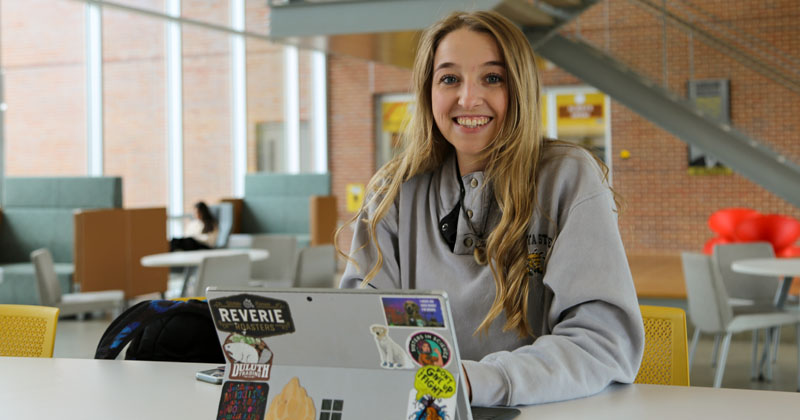 Gracie Haile is no stranger to hard work. She has helped support herself and her family since she was 15 years old, and since beginning college, she's combined a full-time job with a full-time course load.
Now two years away from graduating with a degree in engineering, she says she wouldn't have made it this far without the help of many – her family, fiancé, friends and the support of Wichita State student services.
"It's very easy to become faceless in college and fade into the background," said Haile. "WSU works really hard to make sure that doesn't happen to students here."
Haile's determination to succeed has helped her tackle challenging courses and navigate being a working student, but in 2021, the load got to be too much.
"Something had to give," she said. She was taking difficult classes and working full-time, and she had to drop a course to balance it all. "It was hard not to feel like I failed. But I learned that failure doesn't have to be the end of progress."
Haile reached out to the CARE Team, who connected her to resources across campus that could help alleviate some of the difficulties she was dealing with. The CARE Team provides a proactive and supportive multidisciplinary team approach to prevention, assessment and intervention for situations that may interfere with students functioning to their full potential.
For Haile, that included connecting her with the Office of Financial Aid and the Counseling and Preventive Services team. She was able to apply for and receive a scholarship that helped lift the financial burden she was struggling under.
"That scholarship saved my life," she said. "It allowed me to cut back my hours at work without having to make a decision between feeding myself, paying my bills or helping support my family. That gives me the time I need to focus on my classes."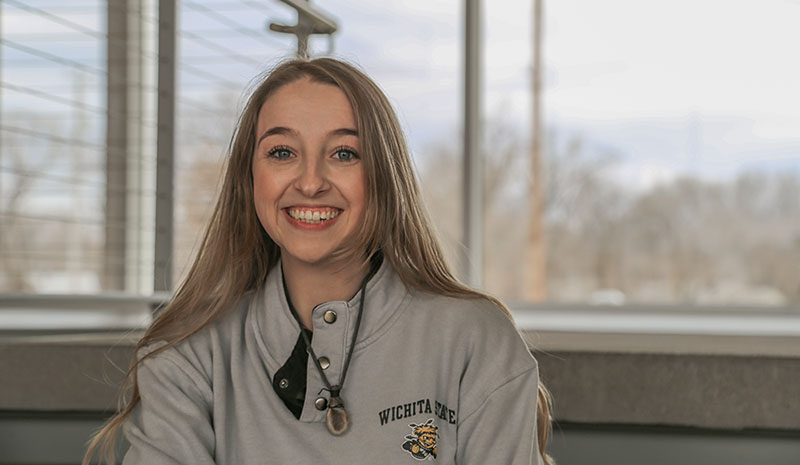 Student services like the CARE Team provide resources for students who are navigating personal obstacles that can be disruptive to their academic goals.
That is why one of President Rick Muma's fundraising priorities is the Shocker Success Center, the project that will renovate Clinton Hall into a warm, welcoming and highly functional environment for 17 student services currently spread across WSU's campus.
"It's amazing that there are these options out there for people who feel like they have no options," said Haile. "It's still tough, but WSU does an amazing job of helping students. The scholarships and the support systems in place—they make college possible for so many people who would otherwise find it impossible."
JOIN A LEGACY OF STUDENT SUCCESS
It's through the financial support of many that Wichita State is able to make the Shocker Success Center a reality. Become part of WSU's legacy in supporting students and help provide access to the resources that ensure their success during and after college. Donations of $5,000 and more will be recognized on a donor wall, with each donor's name appearing on a beautiful wall plaque in a place of prominence inside the completed Shocker Success Center.
Reach out to Corey Saleh, campaign director for the WSU Foundation, to learn more about donation opportunities.