5.19.22
Your support is still needed for the Shocker Success Center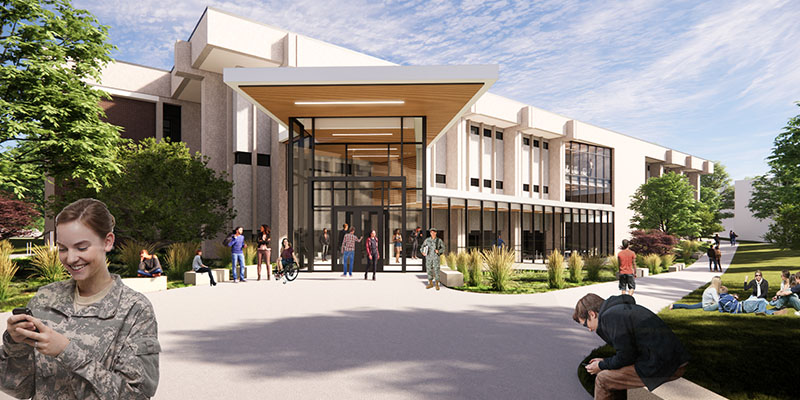 Successfully navigating college is a challenge for many, but the centralized resources provided in the Shocker Success Center will help students excel and is expected to increase retention across campus.
The $17 million renovation to transform Clinton Hall into the Shocker Success Center is one of President Rick Muma's top fundraising priorities, with a third of the total cost coming from private support. More than 46 individual donors have already contributed to the project, giving more than $3.7 million.
"It's truly remarkable to see so many contribute to the success of our students at Wichita State," said Elizabeth King, president and CEO of the WSU Foundation. "Ninety-five percent of the WSU Foundation board has made a gift to the Shocker Success Center, which points to just how impactful we believe this project will be for students."
Those who support the project will be recognized with naming opportunities in the new facility, and several spaces remain open at a variety of giving levels. These include lobby areas, the Military & Veteran Services Center, Student Success Suite, welcome desks and more. Gifts of $5,000 or more will be recognized with a commemorative donor wall plaque in the completed building.
The university plans to break ground on the renovations in September 2022. To learn more about the Shocker Success Center and how you can give, contact Corey Saleh at the WSU Foundation at 316.978.4483 or corey.saleh@wichita.edu.