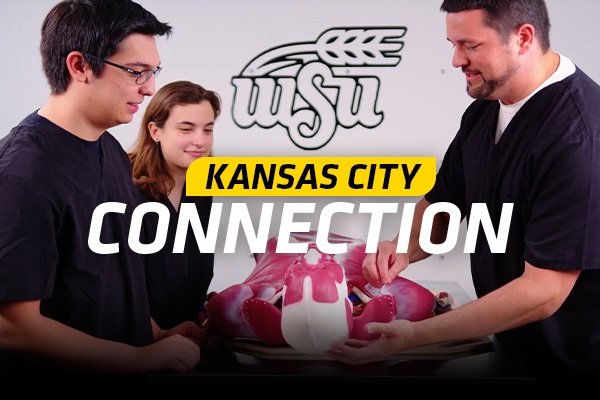 Kansas City Connection Luncheon with Dean Gregory Hand
You're invited to join us and other WSU alumni and friends for lunch with Gregory Hand, dean of the College of Health Professions, to learn more about the state of health care in Kansas and how Wichita State is planning for the future.
As health care continues to move forward, Wichita State University, WSU Tech and the University of Kansas are at the forefront of health science and biomedical programs. A proposal to create a new biomedical campus by pooling the collective resources and successes of these institutions will bring about remarkable opportunities for collaboration, innovation and research. With a location in downtown Wichita near hospitals and healthcare providers, this campus will pave the way to develop partnerships in new and emerging research fields.
Sign up now to join fellow Shockers for a conversation on this exciting update.
11:45 a.m. – 1:15 p.m., Monday, April 24
Hereford House – Shawnee
17244 Midland Dr, Shawnee, KS
---
About Dean Greg Hand
Dr. Greg Hand has been dean of the Wichita State University College of Health Professions since August 2020. He is internationally recognized for his work on physical activity and health.
He has published more than 140 scientific articles and book chapters, and his work has been supported by the National Institutes of Health, United States Health and Human Services agencies, the American Heart Association, and numerous foundations and corporations.
Prior to WSU, he served as the founding dean of West Virginia University's School of Public Health, and before that role he was associate dean for Research, Practice and Information Technology at the University of South Carolina's School of Public Health.