Dear Shocker Supporter:
Many noteworthy gifts and accomplishments highlighted the fiscal year that ended on June 30, 2020, and chief among them was the successful completion of the Shock the World Campaign. Throughout the seven-year campaign, loyal alumni and friends contributed $307.8 million, far surpassing the original goal of $250 million.
As you'll see in this FY20 impact report for the WSU Foundation, we had many other reasons to celebrate: generous gifts to advance our university, the opening of new facilities on campus and a swift, affirming response when we sought emergency donations to help students cope with pandemic-related hardships. These are just a few of the ways donors like you continued to demonstrate your allegiance to Wichita State University.
This report provides financial outcomes for the WSU Foundation for the period from July 1, 2019, to June 30, 2020. We hope you also enjoy reading about some of the wonderful gifts made during this period. Thank you for all the ways in which you are helping to position Wichita State for a bright future.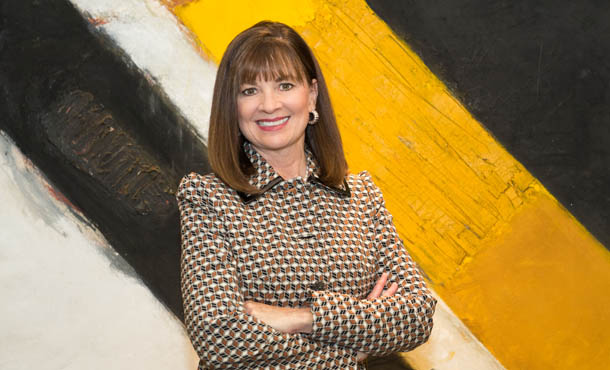 With Shocker pride,
ELIZABETH H. KING, President & CEO
WSU Foundation