Dear Shocker Supporter,
As Wichita State University continues to grow, it is through the dedicated and loyal support of the many alumni, friends and donors that we are able to ensure a thriving campus community for our Shocker students. In fiscal year 2022, which ended on June 30, 2022, that support helped the WSU Foundation and Alumni Engagement (WSUFAE) surpass our fundraising goal, reaching the second-largest fundraising year in our history with more than $63 million received in gifts and pledges.
In this Impact Report, you'll find a complete accounting of the financial outcomes for the WSUFAE in FY22. We've also included a few articles highlighting some of the gifts that are so crucial to continuing to advance the university.
We are so grateful for your generosity through the years and are proud to see that more than 2,400 students were awarded scholarships this year – a feat that is only possible because of each of you.
Thank you for all the ways you have contributed to this journey with your ongoing support.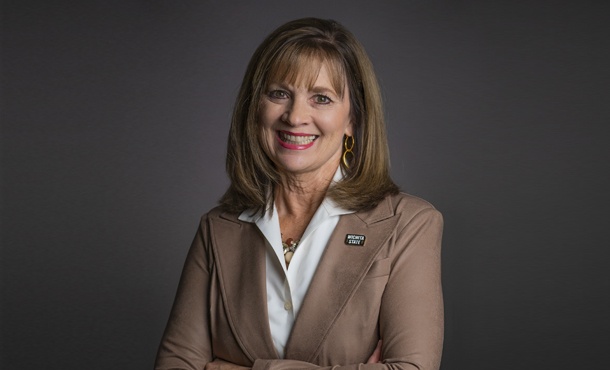 With Shocker pride,
ELIZABETH H. KING, President & CEO
WSU Foundation