6.24.21
The Foster family leaves $2.2 million gift for nursing scholarships at Wichita State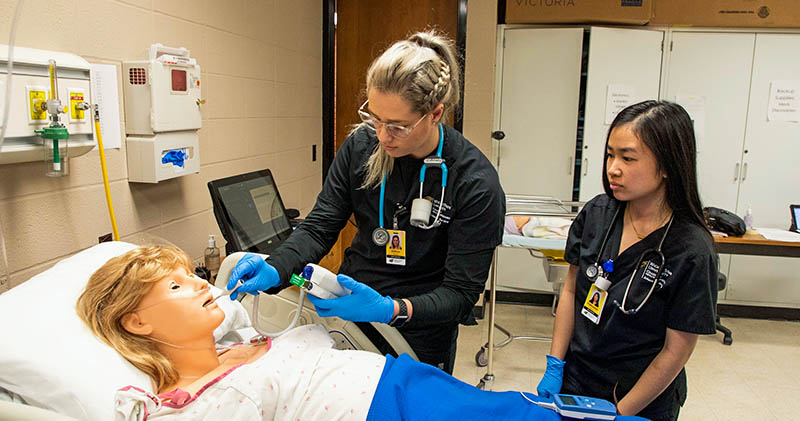 The reasons Charlotte Foster and her son Brian Foster left $2.2 million from their estates to Wichita State University may be unclear, but what's not in question is how powerful that gift will be for future students in WSU's School of Nursing in the College of Health Professions.
"Scholarships like this help Wichita State ensure that students have the opportunity to achieve their goals," says Gregory Hand, dean of the College of Health Professions. "The Charlotte Foster and Brian Foster Scholarship will provide a sustainable, vibrant educational environment that not only lifts up the recipients, but also their families and communities."
The WSU Foundation received the gift from the trusts of Charlotte and Brian Foster. The Fosters did not notify the Foundation of their intentions before their deaths and the only instructions left with estate attorneys were to use the gift to create a scholarship in the WSU School of Nursing. The Fosters left no clues as to why they selected Wichita State to be the beneficiary of their estates.
"What we do know is that their scholarship will provide about $80,000 in awards each year for our students," says Mike Lamb, WSU Foundation vice president. "The Charlotte Foster and Brian Foster Nursing Scholarship is a tribute to the Fosters and to the impact of nursing education at WSU."
The scholarship is especially valuable because it will allow the School of Nursing to award both need-based scholarships, for those with financial limitations, and merit-based scholarships, to help recruit and retain high-performing students, Hand said.
Upon her death in 2018, Charlotte Foster was retired from her position as a secretary in Wichita Public Schools. Brian Foster worked in food service. He died in August 2020.
Learn more about how you can support Wichita State with a planned gift by contacting Mike Lamb at 316.978.3804 or mike.lamb@wichita.edu.