3.25.22
Scholarship donors offer one-of-a-kind learning experience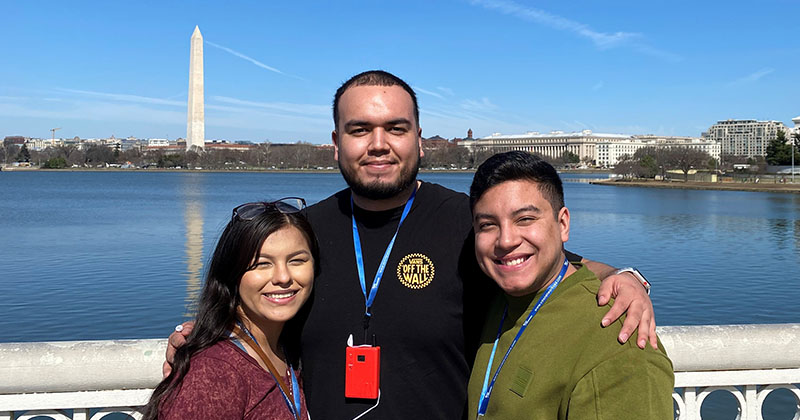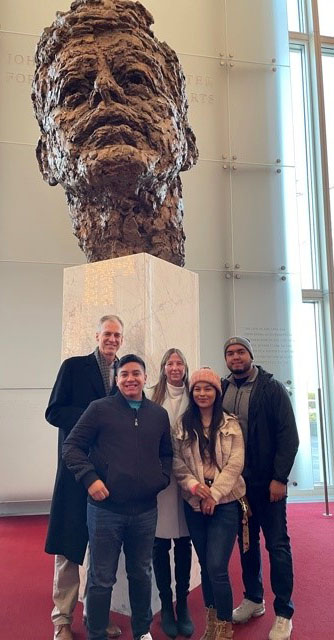 Mark and Stacy Parkinson are dedicated to creating opportunities for students who might not otherwise have them, which led them to create a scholarship for first-generation immigrant students. But their commitment to making a difference goes beyond funding for tuition and fees.
"We both had the chance to visit Washington, DC, when we were students," recalled Mark. "It opened our eyes to opportunities that became the foundation of the work we ultimately did in Kansas. We want students in this program to have the same opportunity."
Over spring break, Mark and Stacy funded a trip for the three current Parkinson Scholars to fly to Washington, DC, and explore the city for a truly unique learning experience.
Beyond introducing them to the capitol, the Parkinsons wanted to get to know the scholars they support. "All three blew us away with their maturity and grace," said Mark. "Each is a terrific representative of Wichita State and we're proud that Jonathan, Irene and Javiar are the initial students in the program."
The Parkinsons have pledged an additional gift to support another seven students with the Parkinson Scholarship through 2026.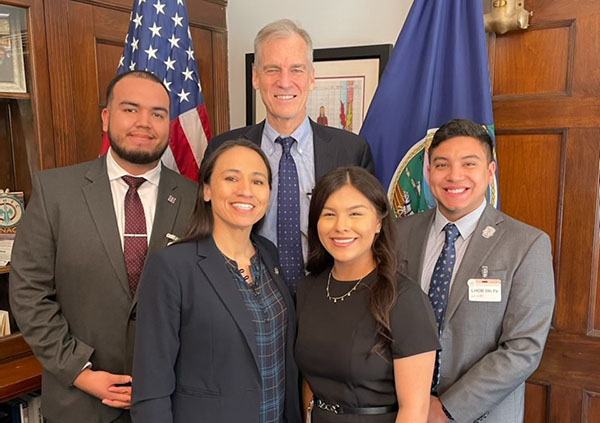 Read more about the Scholarship for First-Generation Immigrant Students.