11.24.21
Verlon McKay: Loyal friend to Wichita State for more than three decades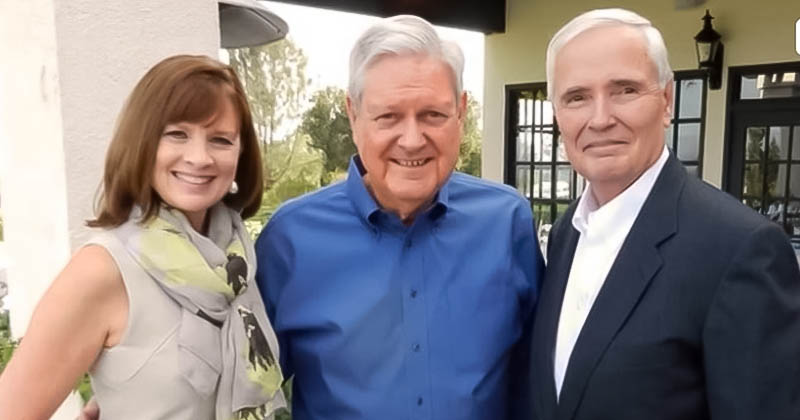 Besides the successful accounting firm he founded and his relationship with his close-knit family, one of Verlon McKay's greatest joys in life was holding a special position that allowed him to direct monumental support to Wichita State University, his alma mater.
As president of the Sam and Rie Bloomfield Foundation and a longtime trustee for it, Mr. McKay participated in funding decisions that resulted in Wichita State receiving more than $8.2 million since the mid 1980s.
"Verlon believed wholeheartedly in Wichita State's mission and championed its success," says WSU Foundation President Elizabeth King, who built a close friendship with Mr. McKay over three decades. "He was a vibrant, thoughtful man who will be deeply missed."
Mr. McKay died on Oct. 31 at his home in Fullerton, California. He was 85. A 1961 graduate of Wichita University, Mr. McKay founded the CPA firm of McKay & Carnahan Inc. in 1981. All three of his children and two of his grandchildren joined him in his business, located in Newport Beach, California.
In his work with the Sam and Rie Bloomfield Foundation, Mr. McKay was entrusted with making funding decisions that reflected the Bloomfields' commitment to Wichita. Sam Bloomfield was president of Swallow Airplane Company, based in Wichita, from 1934 to 1956. He and his wife moved to California in the 1950s but maintained strong ties to Wichita. Sam Bloomfield died in 1979 and Rie in 1996.
Mr. McKay was particularly enthusiastic about the industry partnerships and research associated with Wichita State's Innovation Campus. In 2014, the Bloomfield Foundation established the Sam Bloomfield Chair in Innovation Engineering with a gift of $2.5 million. That came on the heels of a $2 million gift several years earlier to endow the Sam Bloomfield Chair in Engineering. Mr. McKay often expressed his admiration for the work of John Tomblin, the holder of the first Bloomfield chair in engineering, and particularly with his leadership of the National Institute for Aviation Research.
In 2017, the Bloomfield Foundation pledged $750,000 to the campaign to build Wayne and Kay Woolsey Hall, the new home of the W. Frank Barton School of Business. Other gifts to the Barton School support the Bloomfield Foundation Faculty Fellows in Business and the Paul & Joy Mahan Endowed Scholarship/Fellowship in Accounting. In the College of Fine Arts, the Bloomfield Foundation established the Rie Bloomfield Organ Series Fund and provided substantial support to the Connoisseur Series.
Mr. McKay was a life member of the WSU Alumni Association and was the 2012 recipient of the WSU President's Medal. His three children, Alan McKay, Debby Cathers and Cheryl Moffatt, also are trustees of the Bloomfield Foundation and will carry forward their father's legacy and dedication.