11.24.20
WSU students eager to thank donors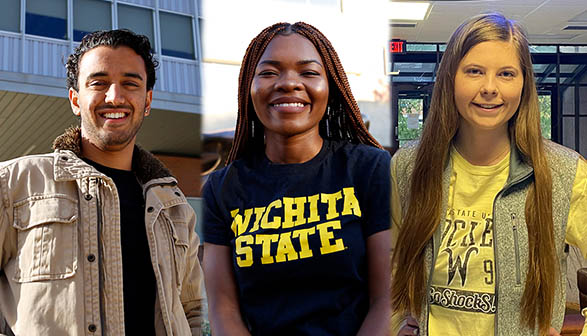 This year more than ever, Wichita State University students are connecting with the WSU Foundation during Grati-WU Week to thank those who have made a direct impact on their lives.
"We have had 578 personal thank-you cards written thus far and they are still coming in," says Kay Officer, donor engagement coordinator.
Due to the pandemic, Wichita State students found themselves stressed with financial struggles, isolation and having to adapt to virtual learning. For many, the financial support their scholarship provides has allowed them to stay in college and on course to graduation.
Grati-WU Week is a fun and convenient time for students to take a few moments to say 'thank you' to those helping with their college education. For two weeks each fall, the WSU Foundation invites students in each academic college to participate in writing letter of appreciation to the donors who provide their scholarships.
We visited with three scholarship recipients during Grati-WU Week who expressed what having a scholarship means to them.
---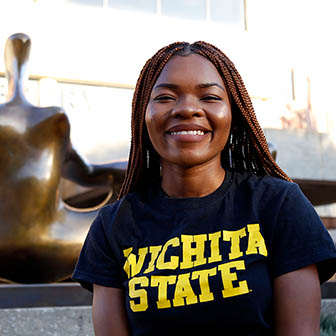 "My scholarship translates to hope for me. For me and my family, it means there are people out there who believe in me as much as I believe in myself. An opportunity I was given was not having to worry about where to find the money for my books. I'm grateful and will continue applying for my scholarship opportunities."
Lucia Agbor, Criminal Justice
Donald R. Harbour Memorial Scholarship
---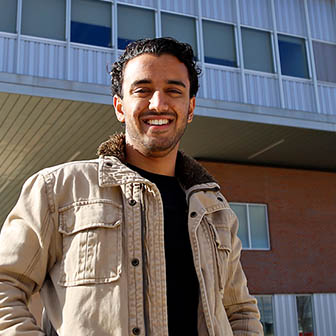 "The scholarships I have received at Wichita State mean a lot to me. I am eternally grateful for all the support I have gained. I am graduating with my bachelor's in biomedical engineering in December. As I track back the time, I had a lot of hiccups along the way. Scholarships provided a smooth transition as I reflect upon my sophomore, junior and senior years."

Subash Bhandari, Biomedical Engineering
Raza Family Scholarship in Honor of Mussarat & Sajid Raza
---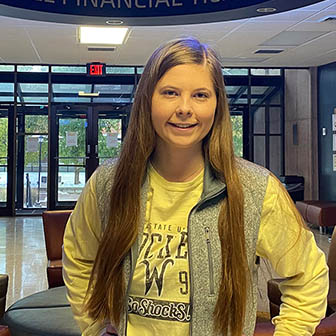 "This scholarship allows me to focus on my studies without worry about the finances of attending college. Since I received this scholarship, I was able to participate in Professional Edge. Without the scholarship, I would have had to get a job and would not have had time to join Professional Edge. "

Elizabeth Dickerson, Accounting
Capitol Federal Savings Scholarships in Business
---
As we enter this time of Thanksgiving, the WSU Foundation wants to thank everyone who contributes to the success of Wichita State students. They need our help more than ever. Scholarships could make the difference between a student being able to attend college or not. If you are interested in learning more about need-based scholarships, click on the Opportunities tab. Or contact us at 316-978-(4483) GIVE or email at foundation@wichita.edu.