12.9.20
Three donors with a big impact
Every single donation to the Shock the World Campaign made a difference — to our students, to our faculty and to a stronger Wichita State University.
The donors highlighted on this page stand out for making the largest gifts to the campaign. Their passions guided their generosity, with each invigorating areas of the university they believe will prepare students for bright futures while improving our community and world.
---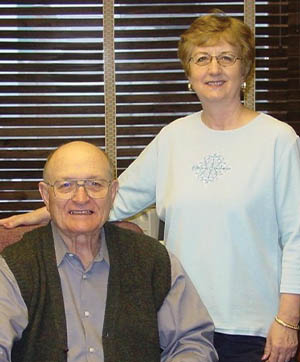 WAYNE AND KAY WOOLSEY
Marking the largest one-time cash gift in the university's history, Wichita oil producer Wayne Woolsey and his wife, Kay, gave $12 million, designating $10 million as the lead gift to build a new home for the W. Frank Barton School of Business. In recognition of this gift, the new facility has been named for them. In choosing to support the project, Wayne Woolsey remarked: "A great business school facility at Wichita State will strengthen our workforce and our economy, and that is worth investing in." Ground was broken this fall and the new facility is scheduled to open in spring 2022. Additionally, the Woolseys designated that $2 million of their gift be used to advance the WSU Geology Department.
---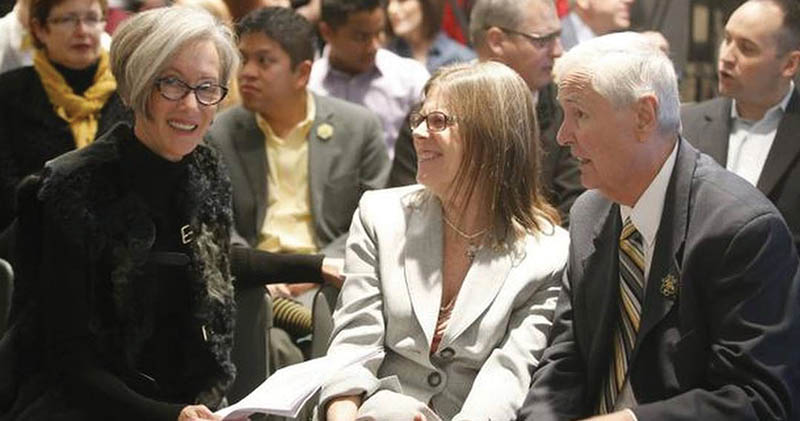 KOCH INDUSTRIES/FRED AND MARY KOCH FOUNDATION/CHARLES KOCH FOUNDATION
When Koch Industries and the Fred and Mary Koch Foundation announced a gift of $11.25 million to the Shock the World Campaign in 2014, Liz Koch commented, "We have a special relationship with Wichita State that goes back many years." The Koch family has invested deeply in WSU students to help develop leaders in business and innovation. Campaign gifts from the Koch family and related entities support the new Student-Athlete Center and renovations to Charles Koch Arena, student scholarships in the Cohen Honors College, the Koch Innovation Challenge, GoCreate community workspace, Koch Global Trading Center and the Institute for the Study of Economic Growth.
---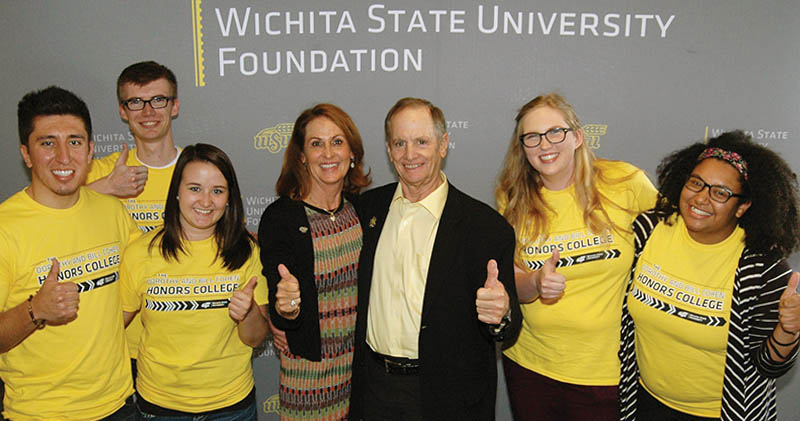 BILL AND DOROTHY COHEN
Bill and Dorothy Cohen are passionately committed to the power of education to develop thinkers and leaders who will contribute to societal improvements. Longtime supporters of Wichita State, they chose to direct the bulk of their giving to an area they believe has tremendous potential to prepare students for the future: the Honors College. "It is teaching students to think critically, creatively and independently," said Dorothy Cohen. The Cohen's initial investment of $4.75 million (with another $250,000 to Ablah Libray) and an additional pledge of $2.5 million have enhanced the mission and reputation of the Honors College, which bears their name to recognize their extraordinary generosity. Enrollment in the Honors College has jumped to 660 students, from 220 in 2013.

*Bill Cohen passed away on Sept. 5.